Physics Education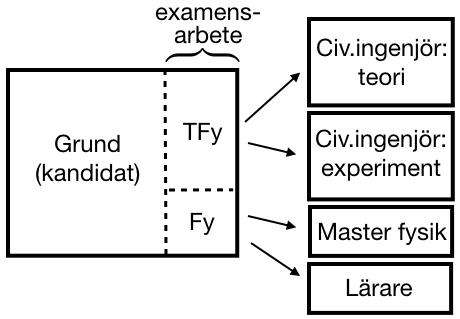 Physics is the original study of nature, primarily about matter, forces and energy. Today it is the foundation of most technologies and in its applications it is often associated with the other natural sciences and with, for example, medicine.
The aim of physics is to be able to describe the fundamental structures and laws of nature, and through these, achieve knowledge of physical reality, as well as practical applications. Physics has a major part in the development of for instance computers, cell phones, satellites and magnetic resonance cameras in healthcare. Physics is also a philosophical science that strongly contributes to a changing image about our place in the universe, how it started and where we are heading.
The education in physics at basic level gives you theoretical knowledge and experimental skills in classical physics, such as mechanics and thermodynamics, and in modern physics, such as quantum physics, theory of relativity, and material physics. At advanced level, modern physics and mathematical physics are deepened, for example in areas such as particle physics, nanomaterials and solar energy.
Here you can find examples of earlier Master and Bachelor projects in Physics and Engineering Physics:
Bachelor projects physics
Master projects engineering physics 
Master projects engineering physics (DIVA)
Here you can find our courses
Courses in physics