Kinetic theory
Kinetic theory deals with systems consisting of an enormous number of interacting elements ("particles"). A starting point for the theory was the question of an adequate mathematical modeling of gases and liquids. Today kinetic theory constitutes one main type of models in a number of frontline research areas in technology and science; shuttle and satellite technology, semiconductors and micro-electromechanical systems (MEMS), astrophysics and cosmology, plasma; complex systems like fish swarms and bird flocks, cancer tumors, vehicular traffic and crowd dynamics; and several others.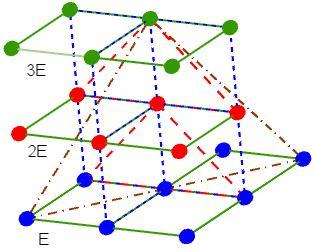 A basic equation in kinetic theory is the Boltzmann equation (BE). Although, it is a really long time since Ludwig Boltzmann founded his equation in 1872, there are still many important mathematical questions remaining. Kinetic theory, which attracts mathematicians, physicists, engineers etc., is important, not only from an applied point of view, but also from a purely mathematical perspective, involving mathematics from many different areas of mathematics.
The kinetic group at Karlstad University mainly consider mathematical questions that are related to the BE and similar equations. One main direction is the study of discrete velocity models (DVMs) of the BE and Boltzmann-like equations, for which existence and uniqueness of boundary layers and shock profiles, and the classical question of constructing DVMs without non-physical collision invariants, have been studied. In addition to DVMs for single species, DVMs for mixtures (with several different species), polyatomic molecules (with different internal energies), chemical reactions, quantum particles - bosons and fermions (and anyons), are also studied.