Studying Cultural Studies
As main field of study, Cultural Studies includes a broad selection of courses as part of the Culture, Policy and Management Programme, but also as independent courses for non-programme students.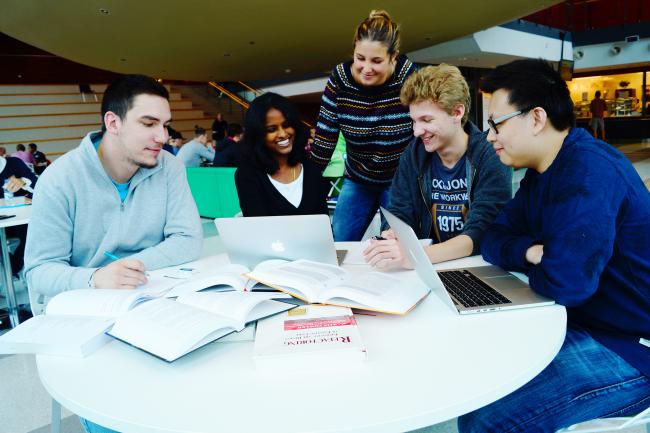 Three semesters of the programme are focused on the cultural sector and content is based on key issues and addresses current questions in the field. In the third and fourth semesters, students take courses in History, History of Ideas, Art and Visual Studies or Political Science (total of 60 credits). These courses are also offered as freestanding courses, which means that programme students study together with those taking the freestanding courses.
Cultural Studies also offers other freestanding courses, such as the Theory and Practice of Cultural Policy, Cultural Heritage, Culture and Globalisation, the Conditions of Cultural Production, Cultural Project Management, Cultural Communication Planning, Nordic Studies, as well as a number of courses in History of Ideas and Art History and Visual Studies.
Also included in Cultural Studies are suites of courses with a specialisation in either History of Ideas or Art History and Visual Studies. Each of these comprise 60 credits, with the opportunity to conduct further studies in other departments.
Teaching
The courses include lectures on theoretical issues, seminars with guest lecturers who are practitioners in the field, study visits, excursions and project work.
Examinations
Examinations are conducted through individually assessed written and oral reports, such as home exams, group reports, individually submitted assignments, project work, and independent academic research work.
Degree
The Culture, Policy and Management Programme leads to a Degree of Bachelor of Arts degree in the field of Cultural Studies. It is also possible to combine freestanding courses with programme courses to meet the requirements for a Bachelor's degree in Cultural Studies.
Further Studies
A Degree of Bachelor of Arts degree with a major in Cultural Studies fulfil the admission requirements for various Master's programmes, such as the 60-credit Master's Programme in Cultural Studies, or the 120-credit Master's Programme in Social Science (the SAMAS programme) with an emphasis on history, cultural heritage, identity and intercultural issues. These Master's programmes can be followed by doctoral studies. For more information about opportunities for further study, please contact the subject's study and career guidance counsellor or click on the links below to the Master's programmes or History of Ideas/Art History and Visual Studies under the heading Education in the main menu.