New research on work environment and working conditions in the equine sector
2023-04-19
Combining a personal passion with work poses certain challenges, like setting boundaries. Åsa Bergman Bruhn, new PhD in working life science, has taken a closer look at the Swedish equine sector in her doctoral thesis.
The thesis is called "The double-sided nature of lifestyle-oriented work within the Swedish equine sector: Characteristics and consequences for employee health and well-being", and deals with the intersection of work and leisure, built on the foundation of personal lifestyle and interest. While Åsa Bergman Bruhn has looked at the Swedish equine sector specifically, there are striking similarities to other industries.
- Even though my thesis is clearly linked to the equine sector and other lifestyle-oriented work, the results can be transferred to other professional groups where the driving forces are personal dedication and a passion for their work, such as nurses, teachers, and social services staff, says Åsa Bergman Bruhn. A person who runs on dedication and motivation risks being knocked out by stress and mental and physical health issues.
And the equine sector is positively brimming with dedication. Proposed rationalisation and efficiency measures in the handling and grooming of horses tend to come up against firm resistance. The sector favours the centuries-old traditions of lifting, mucking, training, and feeding. Compare that to how cattle are handled in modern agriculture. Nose rubs and pampering are hardly everyday occurrences in the life of a Swedish cow.
Working conditions in stables have gotten a lot of media coverage lately. "Riding in darkness" ("Nattryttarna") horrifyingly depicts an unbearable work environment, the industry had its own #metoo hashtag, and the Aftonbladet article series "Stallslavarna" ("Stable slaves") garnered much attention.
- There are plenty of indications from the sector that working conditions are not sustainable, says Åsa Bergman Bruhn. While abuse and sexual harassment have not emerged as topics in this work, the thesis does highlight the working conditions that sector employees are subjected to and accept in exchange for working with their hobby.
How did you conduct your research?
- This is a working life science thesis, so I have looked at the work environment and working conditions in the equine sector through surveys, interviews, and on-site observations in stables. I have also had many conversations with key figures in the Swedish equine sector.
The Swedish equine sector is very much a female-dominated sector. Åsa Bergman Bruhn estimates that 80-90% of the labour force is made up by women, many of whom are young. There is, however, a distinct difference between riding schools and trotting stables. The distribution in the latter is roughly 60% women and 40% men, with more men in high-level positions.
What drives particularly younger women to take care of horses?
- I have had to rely on what others have said here, since the answer cannot be captured in a survey, or barely even in an interview. You need to be there in the stable and soak up the atmosphere. Previous research on animal care work tells us that working with animals promotes well-being. People see "their" horses as their passion and calling for a period of their life. It offers validation and self-fulfilment. Simply put, they are realising their dream. We also know that working with animals is beneficial for people's mental and physical health.
Your thesis title includes the word "characteristics" - what characterises these chosen professions?
- Aside from immense dedication and passion, there is a calling comparable to what a nurse might feel. You bond with the animal. It is also characterised by an occupational culture, or equine culture in this particular sector, that has deep-rooted traditions and norms. Traditional methods are standard practice, and there is inherent resistance to automation and rationalisation. That means people pretty much do things the way they have always been done.
Comparing modern agriculture to the equine sector reveals a stark contrast. Åsa Bergman Bruhn describes the astonishment agricultural farmers express after brief stints in the equine sector.
- People from an agricultural background who come in to work in stables basically find the equine sector laughable. They cannot fathom why so much is done manually when there is relief to be had through rationalising and automating tasks like mucking, feeding, and even training to some extent. But the equine culture is crystal clear - never complain, just do what is best for the horse. We have reproduced this culture in northern Europe, even though some mechanisation would not impair the horse's performance. It would even improve its well-being, since that would free up time for the person to spend on the horse.
What do you hope that your research can be used for?
- I want to help the equine sector address this double-sided nature. However attractive and meaningful the work is, it still needs to be examined from the perspective of well-being and sustainability. It has to be sustainable over time. What is interesting is that during the years that I was involved in these research projects, we set out to take measurements both before and after. But that turned out to be impossible since nearly every staff member at the trotting facilities had quit. The equine sector is indicating that the previously robust supply of labour has dwindled, making it challenging to recruit and especially keep workers. So I hope my thesis can help the equine sector create attractive and sustainable employment opportunities.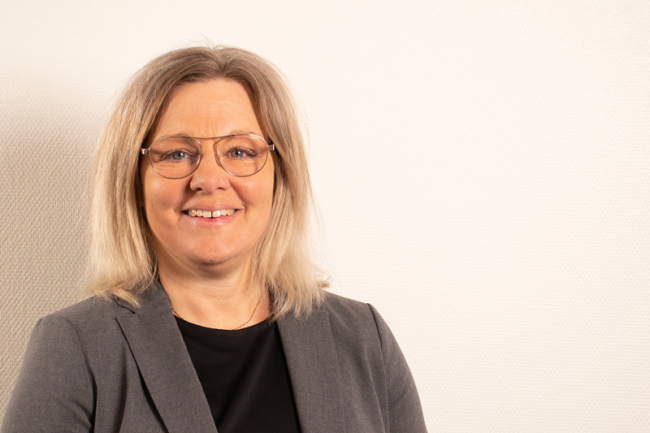 Åsa Bergman Bruhn, nybliven doktor i arbetsvetenskap.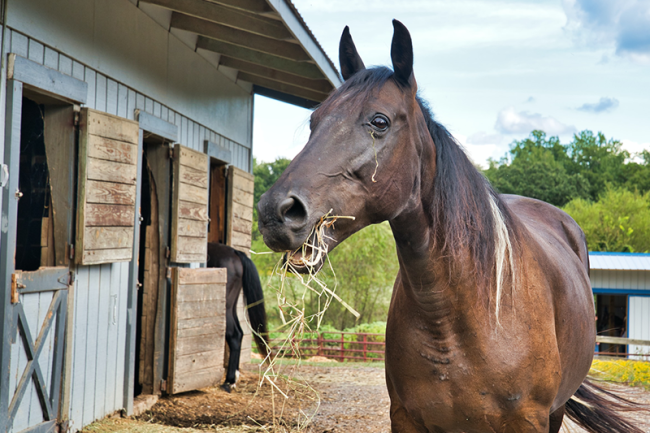 Jämför man modernt jordbruk med hästnäringen så är kontrasten bjärt.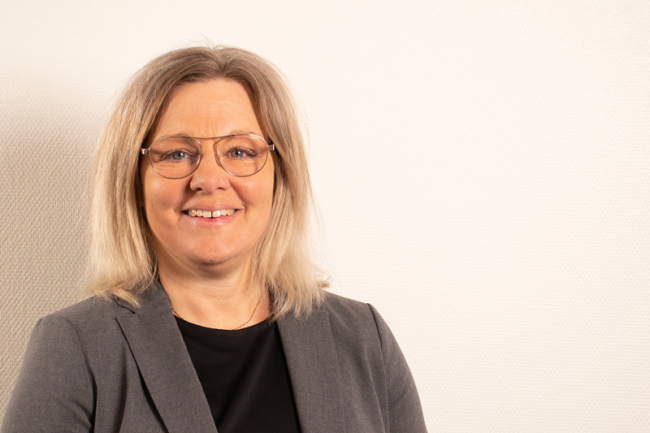 Åsa Bergman Bruhn, nybliven doktor i arbetsvetenskap.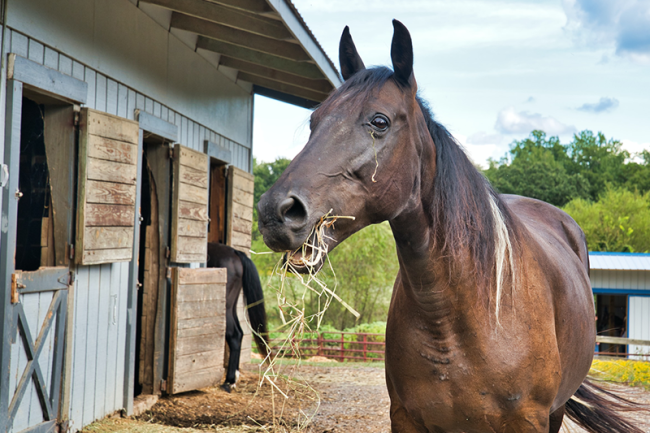 Jämför man modernt jordbruk med hästnäringen så är kontrasten bjärt.