Carl Allert, alumnus of the Business and Economics programme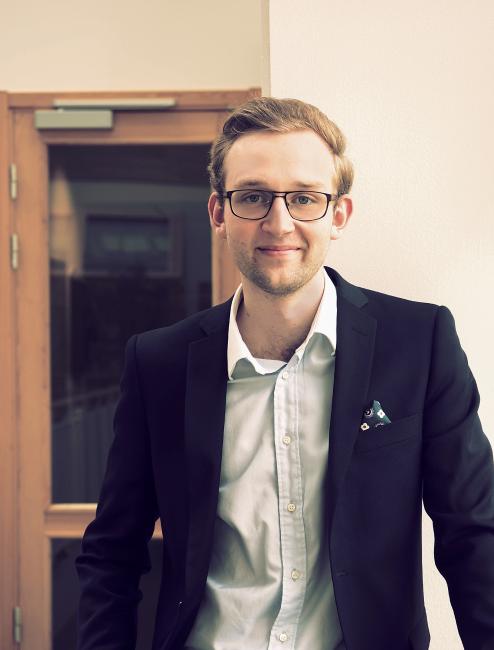 What do you do today?
"I am an assistant auditor at Grant Thornton and work in Karlstad. After graduation, I immediately got a job at PWC in Norrköping. I really felt that it was the right job for me, but my girlfriend was still in Karlstad and a long-distance relationship is not that easy. So I moved back to Karlstad and switched to Grant Thornton. This time it was also easy to find employment because of what I had studied at the Karlstad Business School and my theoretical background. I now work with auditing and really enjoy it. I really like the company and my colleagues.
"Grant Thornton is the fifth largest auditing firm in Sweden, with around 1200 employees at 24 offices. During the spring I will work a bit in Stockholm to gain more experience of working with larger corporations. I have been curious about this and have therefore been given this opportunity. I will be working at Grant Thornton's office on Sveavägen, right in the heart of Stockholm."
Why did you choose the Business and Economics programme?
"I chose the Business and Economics programme because I've always been interested in finances and wanted to learn more about it. I first became interested in the Business and Economics programme in Karlstad at the SACO fair in Stockholm. The representatives at the stall spoke highly of Karlstad as a city and of the programme itself. The programme also lived up to the standards that I wanted to set for my future education."
Do you have any tips for students who consider applying to the Business and Economics programme?
"The Business and Economics programme gives you a broad foundation that opens many doors. Not being entirely sure what you want to do in the future is completely natural. If you are interested in finances, but you don't know exactly what suits you best, starting with the Business and Economics programme is the best option.
"Student life is what you make of it! Some of the best decisions I made during my studies were to take part in student life and become involved. I've had the opportunity to learn to run projects, I chaired the Karlekon student association, and through student life I've made friends for life."
Did you study abroad?
"I had already spent one year of upper-secondary school abroad, so I felt that I'd had that experience. But many of my friends chose to study abroad and they found it really valuable. You should absolutely make use of the opportunity. In addition to the theoretical courses you take, you also learn a lot about yourself as a person and about interacting with other, different people. This is necessary later when you work and is important knowledge to have."
What does the future hold?
"I think auditing is very interesting and challenging. I plan on taking the auditor exam in a few years. You need to have worked at least three years before you can take the exam, which you need to pass to become an authorised auditor. Authorised auditors need to be able to handle anything – from the corner shop to large corporations. I feel that I first need more insight into large corporations and study a bit more theory – as well as the experience from working in Stockholm in the spring.
"I think I'll be in Karlstad for some time. I still really enjoy living here and it is a pleasant city. My aim is to become a partner at Grant Thornton within ten years, so we will see where that takes me. I'm also interested in working at one of Grant Thornton's offices abroad, maybe in New Zealand or Australia. That's an advantage of working in an international corporation where you can go on an exchange programme when you have worked a few years at the firm."