New project with focus on Service Innovation
2017-12-19
Bo Edvardsson, Professor of Business Administration and Assistant Vice-Chanchellor, has been awarded funds from Jan Wallanders and Tom Hedelius Foundation and Tore Browaldhs Foundation for the project "Service Innovation from a service ecosystem point of view: Scaling up and technology enablers".
In the spring of 2018 he will spend time as a guest researcher at Cornell University, USA, EGADE Business School, Mexico and Roma Tre University, Italy, to conduct interviews, analyze data and to complete two studies in the project which deal with how service innovations appear and then spread globally. He will also plan future research collaborations.
– The studies during the spring will result in two articles; one article will be about why and how to scale up service innovations, and the other will focus on technology. The visits will also strengthen already established working relations with scholars at the Universities, and new research projects in the are of service innovation will be planned, says Professor Bo Edvardsson.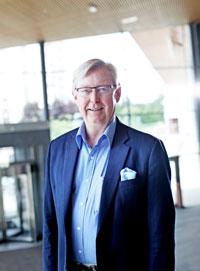 Photo: Benjamin Goss
Bo Edvardsson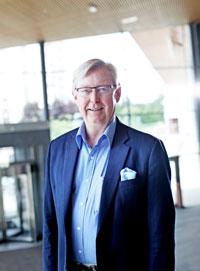 Photo: Benjamin Goss
Bo Edvardsson