New professor conducts research in the borderlands between organization and marketing
2021-04-14
Mia Larson's research is in the borderlands between organization and marketing and her focus has been on tourism, events and sustainable development for a long time. Today, her focus is on digital services and personal integrity, and she was recently promoted to professor of Business Administration at Karlstad University.
Mia's current research focuses on digital services and personal integrity. She investigates how companies handle user data, and how new business models are based on this data. The research is carried out within the project TRUEdig at CTF.
"Consumers are becoming increasingly aware that companies are using their personal data in different ways. Therefore, it is becoming increasingly important for the companies to protect the privacy of the users, to disclose how the data will be used and give the users the option to choose if, and how, their personal data can be used," says Mia.
She has previously conducted research on digital services in the sharing economy and social media.
"The pace of digitalization is accelerating, for better or worse, with new business models that are based on social monitoring, creating gig economy and taking individual responsibility for granted. Therefore, it is important that research within business economics include new emerging economies, business forms and consumption patterns - not only the conventional ones - and study them from a sustainability perspective."
Tourism, new business models and sustainable development
Mia has extensive experience in research on tourism and events with focus on network collaboration, innovation, destination development, social media and entrepreneurship.
In 2003, she defended her dissertation at the School of Business, Economics and Law at University of Gothenburg. She continued her research on events and destination marketing and became the director of the Center for Tourism at the School of Business, Economics and Law. Thereafter, she worked at the Department of Service Management and Service Studies at Lund University and was, among other things, project manager for the Interreg project "Future Coasts" where twelve Nordic partners collaborated on sustainable coastal tourism.
"In this project, researchers, and members from organizations and the business community worked together to promote sustainable development along the coasts of Denmark, Norway and Sweden. It was challenging to coordinate such a large project, but at the same time it was fun and rewarding to conduct research in close collaboration with actors who actually put the research into practice – this is a highlight in my research", says Mia.
Another highlight from Mia's research is when she, together with researchers at Mid Sweden University, visited places for pop-culture tourism in Canada, the US and Italy.
"This field study was the most fun study that I have participated in. We studied the phenomenon around the Twilight saga where tourists flock to visit the places where the books and movies about the vampire Edward and the teenage girl Bella took place. This is an example of how the media can create consumption patterns that are difficult to predict, and how new business opportunities are created in connection with these."
Since the autumn of 2020, Mia has been employed by Karlstad University and is active in research and teaching at CTF and Karlstad Business School. She is looking forward to meeting her new colleagues when the university reopens.
"It will be fun to start at new my workplace as a professor, and I am looking forward to creating new collaborations on exciting research issues."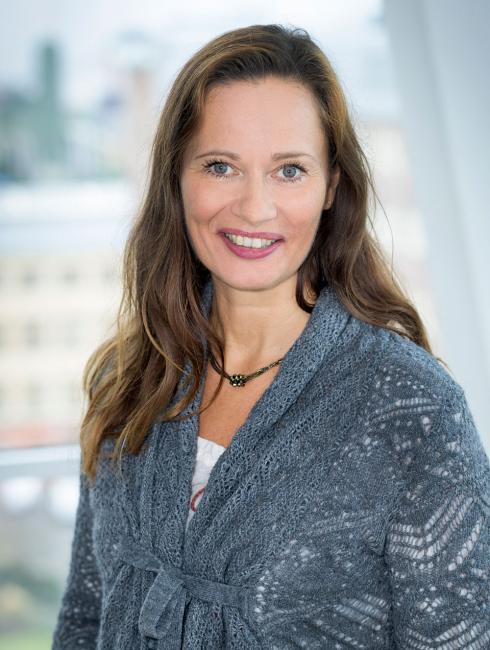 Photo: Lunds universitet
Mia Larson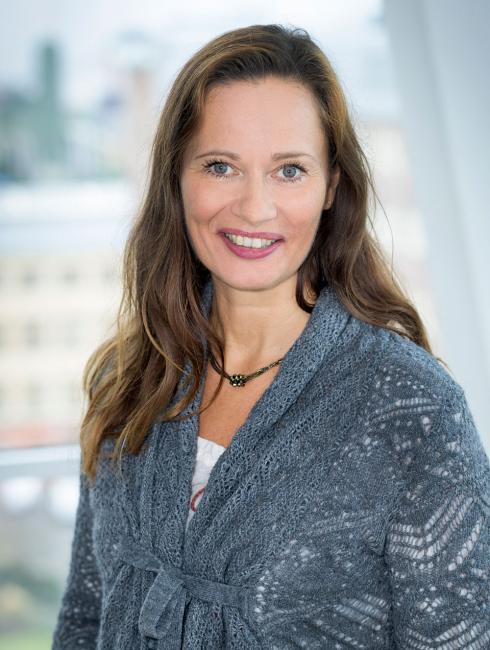 Photo: Lunds universitet
Mia Larson