New perspectives on business model innovation in water and sanitation service provision
2019-10-08
There are many barriers to overcome when entering the Base of the Pyramid (BoP) markets. In a new thesis, Caroline Saul has studied the roles of business models and business model innovation in providing and scaling water and sanitation services in low-income countries - she hopes that the thesis can serve as a reference for organisations looking to change or create business models for service provision in low-income countries or wish to tap into these markets.
"785 Million people lack access to basic drinking water services, and 2.4 billion people lack access to basic sanitation services, while the waste of an additional 2 billion people enters the environment untreated. The aim of the UN's Sustainable Development Goal 6: Clean Water and Sanitation is to reduce these numbers, and significant resources are being invested worldwide in bringing these numbers down. However, doing so is not purely a technical, logistical, or humanitarian challenge. Service providers recognise that they need better business models - ones that look beyond providing a latrine, well, or water treatment device, to those that incorporate sustainable service provision." says Caroline Saul and continuous:
"But no one had really looked systematically at what types of business models were being used, or the dynamics involved with carrying out these business model changes within similar organisations. I got particularly interested in the roles Information and Communication Technologies (ICTs) could play in providing more robust services."
The thesis brings together poverty alleviation and business model theories to address barriers specific to the water and sanitation sectors, through case studies of non-governmental organisations, social businesses, small and medium-sized enterprises, and multinational enterprises that work in the water and sanitation sector in low-income countries.
What are your most important findings?
"Typically water business models can be characterised as being either for an individual or a community, and as either as charity or for-profit." says Caroline Saul. "However, hybrid, social enterprise business models are emerging for household and community level water treatment systems."
"Sanitation businesses either address one part of the sanitation value chain, for example selling toilets or pumping out septic tanks, or many aspects of the value chain, like building sewers to convey excreta to a wastewater treatment plant where it is treated. Because all aspects of the sanitation value chain are linked, sanitation businesses often have to operate multiple business models, even if they only directly address one part of the chain, for example an operator of a treatment plant needs to have one business model for the intake of the waste and another for selling the outputs." says Caroline Saul.
"Water and sanitation service businesses are experimenting with business model innovation in the following ways: taking new approaches to securing payments, diversifying their offerings, focusing on cost recovery, extending distribution channels and digitalizing."
In the thesis, Caroline Saul identifies five business model innovations; design, renewal, expansion, diversification and replication, and pairs them with specific key capabilities needed for each of the steps.
"I hope that my thesis can serve as a reference, or a reference for more accessible reference, for organisations that are looking to change or create business models for service provision in low-income countries. For example, a sanitation firm thinks that their operations could really benefit if they could communicate with their customers through a smartphone app, but my work highlights the work that is involved with creating, customising, and implementing such a change, which is generally outside of the normal activities and capabilities of such an organization." says Caroline Saul. "The some of the other lessons from water and sanitation organisations can also be transferred to other sectors, such as energy or solid waste management."
Read the thesis: Extending Access: Perspectives on Business Model Innovation in Water and Sanitation Service Provision
Caroline Saul defended her doctoral thesis on October 4 at Karlstad Business School at Karlstad University. During her time as a PhD Student she was affiliated with CTF, Service Research Center at Karlstad University, and based at Eawag: the Swiss Federal Institute of Aquatic Science and Technology. Today, she works at Triangle Environmental, a company that prototypes, field tests, and commercialises water, sanitation, and solid waste management technologies for emerging and advanced markets.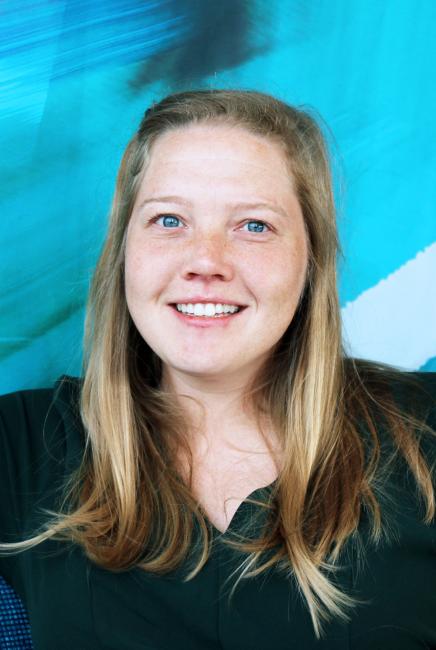 Caroline Saul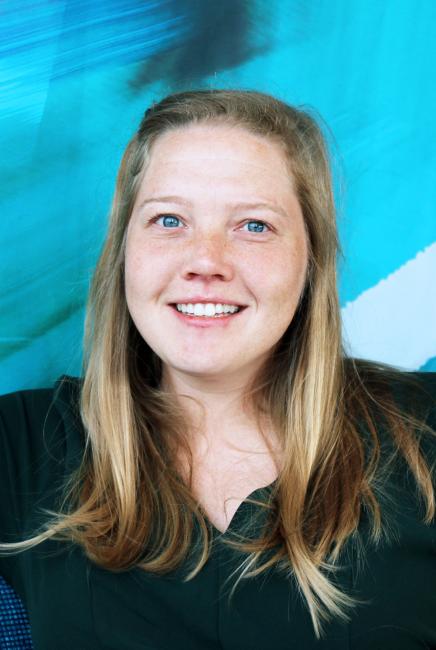 Caroline Saul