MIT Spring Conference at Karlstad University
2019-04-08
On March 27-29, the Swedish research school of Management and IT (MIT) held the 2019 Spring Conference at Karlstad University, hosted by CTF, Service Research Center and Karlstad Business School. One hundred PhD students, supervisors, alumni, and the management group gathered at the conference to take part of seminars and doctoral presentations, and to network.
"This was the second time Karlstad University arranged MIT's Spring Conference, and the first time for me as the organiser, says Peter Magnusson, Professor of Business Administration. It was a good mix of doctoral students and senior researchers, which made for good discussions and reflections.
The conference started with a PhD workshop with the theme publishing, where Anders Gustafsson, Professor in Business Administration and editor of Journal of Business Research, shared his insights. The program continued with keynote speakers and parallel sessions, in which ongoing research was presented and discussed. The program also included a study visit to Löfbergs and Lars Lerin Museum
Among the keynote speakers were Per Kristensson, Professor and Director of CTF, who spoke about the beginning of service research and the emergence of CTF. Peter Magnusson presented the new book "Service Innovation for Sustainable Business: Stimulating, Realizing and Capturing the Value from Service Innovation", which contains research results from CTF's ten year research profile, "Service Innovation for Sustainable Business". Mattias Skrinning from Rolls Royce talked about the benefits of academic research from a practitioner's perspective.
National research network
"The PhD student presentations held a high level, and were delivered with great commitment. The conference is an opportunity for MIT doctoral students to present and discuss ongoing research and to get feedback on their research, which is very meaningful, says PhD student Sebastian Dehling. I am looking forward to the next conference in Uppsala, and to meet this fantastic group once again."
"Being a PhD student in MIT provides the opportunity for a broad network which is beneficial later on in the career. The conference language is English, as many of the doctoral students and researchers come from other countries, which also reflects the global research community we currently live in", says Peter Magnusson, who is very pleased with this year's conference.
MIT is a national research school and arena for exploring IT-related phenomena that intersect several disciplines in the area of management and IT. The research school is a collaboration between twelve universities and one of sixteen national graduate schools that was proposed and supported in the research bill in the year 2000. The following higher education institutions include: Uppsala University, Blekinge Institute of Technology, IT University of Gothenburg, Jönköping International Business School, CTF, Karlstad University, Linköping University, Linnaeus University, Lund University, Mälardalen University, Stockholm University, Umeå University and Örebro University.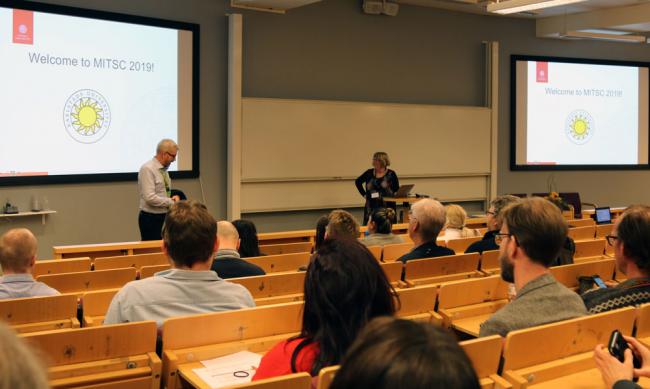 Professor Peter Magnusson and Professor and MIT Director Christina Keller.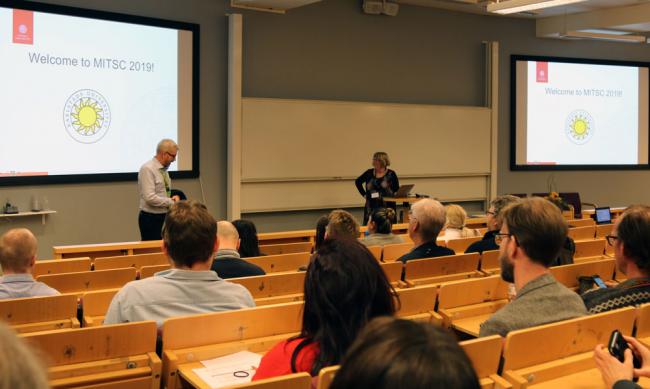 Professor Peter Magnusson and Professor and MIT Director Christina Keller.