The founders of Service Research were celebrated at International Conference
2019-06-26
Recently, one of the world's prime conferences in service research, QUIS16, was arranged at Karlstad University. Several of the founders of the research field shared their stories on how it all started and valuable insights, and provided good advice for continued research and development. One, who was there when it all began three decades ago, was Bo Edvardsson, Professor of Business Administration and Founder of CTF, Service Research Center at Karlstad University.
"Many of the companies I studied, when working on my doctoral thesis on product development, emphasized how important services are for competitiveness and profitability, but the knowledge was low and more research was needed", says Bo Edvardsson, Professor of Business Administration at CTF. "At the end of 1980s, international development within management and marketing research began to focus increasingly on services. Research centers were formed in the US and Europe, a not long after, also in Asia. Scientific journals and research conferences were established. This inspired my research and it became the start of CTF Service Research Center, here at Karlstad University and the QUIS symposium".
Today, service research is a large field of research that spans over the business- and public sector. Now, there is talk of services, service innovation and service development everywhere, but three decades ago, everything was about products and product development.
Mary Jo Bitner, Professor at Arizona State University, USA, shared in her presentation that she, like many other researchers who chose to invest in services in the early 80's, was told that it was a major risk and that no one was interested in services.
"Today, everyone talks about services and we have easy access to a lot of books and articles that can inspire us in our work and to be "responsible researchers". Researchers who contribute to a sustainable social development with focus beyond quotes in scientific publications. Researchers who make a difference in our society", says Mary Jo Bitner.
Research from a user perspective
"Service research has contributed to showing us that services are about value for those who use them, for people in general, and just not merely imply narrow financial value for companies and shareholders", says Bo Edvardsson. "Our research contributes to explaining how quality in services is created with relevance to all businesses, not least government, municipalities and county councils. Our research is also about understanding how technology enables value creation in new, smart and resource-efficient ways, and during later years, service research has made important contributions to understanding how innovations occur and spread".
Bo Edvardsson believes most things are still undone and that the potential in the service research field is enormous. Development of digitalization, robotization and various technical platforms lay the foundations for new service platforms and open up new, global opportunities to create value that can contribute in a social and sustainable way to a better world beyond commercial, often short-term perspectives.
"Here, the focus of service research on resource integration, value-creating ecosystems, transformation of individuals, organizations and societies has much to contribute. This has emerged over the last few years, and the continuation follows," says Bo Edvardsson, who concluded the symposium by quoting Ingvar Kamprad:" Most things are still undone. Wonderful future!"
This year's symposium, which was the 16th, was held at Karlstad University and at Karlstad CCC, and this years' theme was "Advancing Service Research and Practice". There were over 250 participants from 35 different countries. Amongst plenary speakers were: Christian Grönroos, Hanken Swedish Business School, Finland, Ruth Bolton, Arizona State University, USA, Lawrence Crosby, Drucker Institute, USA, Parsu Parasuraman, University of Miami, USA.
The QUIS symposium is arranged in collaboration with the Center for Services Leadership, W. P. Carey School of Business, Arizona State University, USA, and is held every two years since its inception in 1988. The next symposium will be held in June 2021 in South Korea.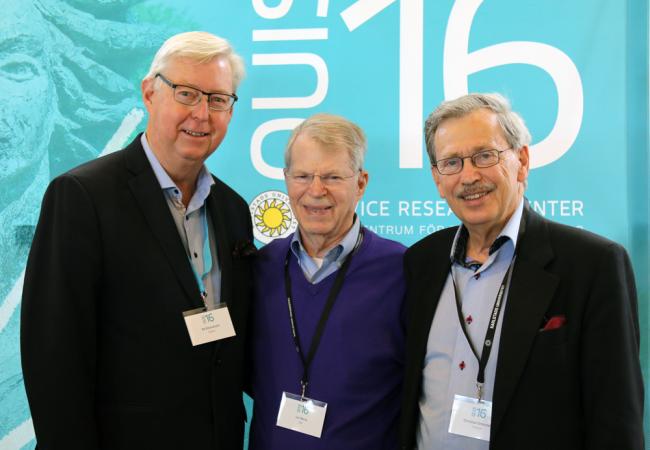 Bo Edvardsson with Leonard Berry and Christian Grönroos.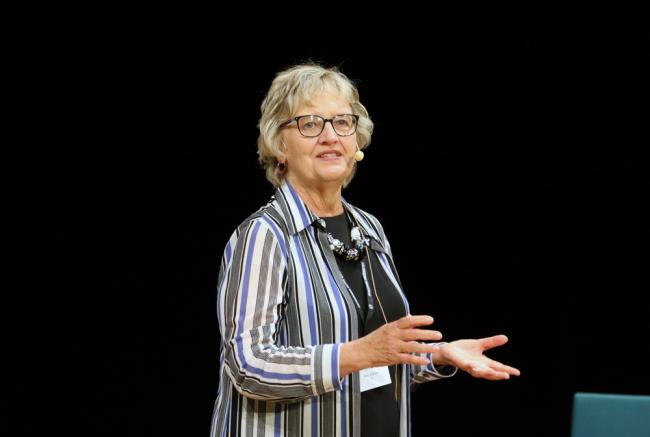 Plenary with Mary Jo Bitner.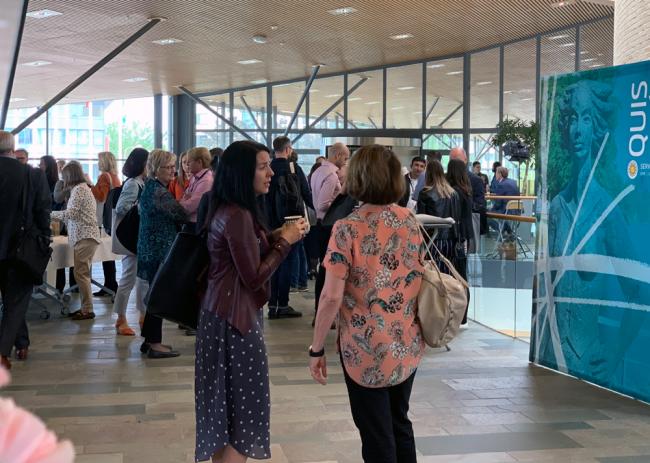 Between sessions outside Aula Magna.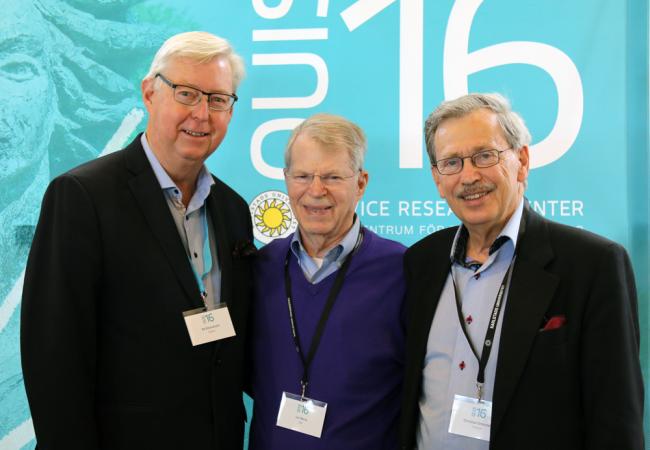 Bo Edvardsson with Leonard Berry and Christian Grönroos.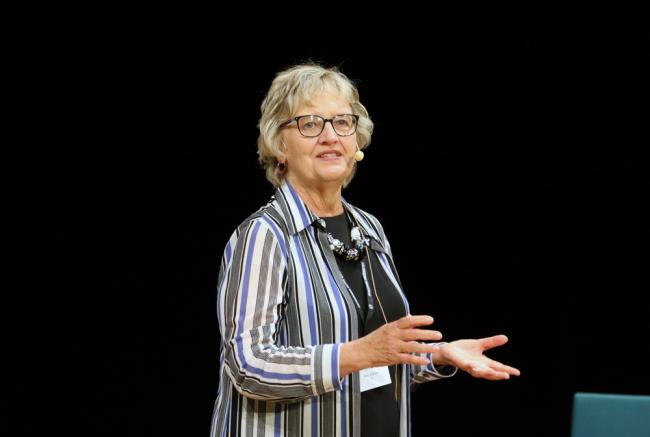 Plenary with Mary Jo Bitner.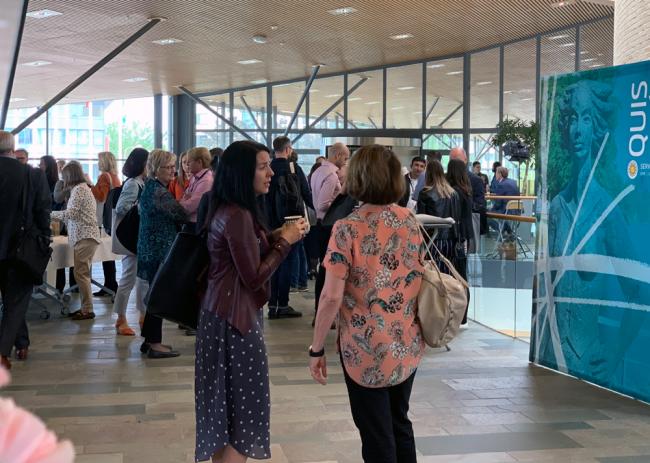 Between sessions outside Aula Magna.