Customer-focused Innovation - neither obvious nor simple
2020-10-09
Many companies need to start focusing more on the customers to become more innovative and successful. What are the market needs? What does the customer want, and how can we facilitate for the customer? These are questions that should be obvious, says researcher Maria Åkesson, who shares her research experiences from the manufacturing industry.
"Companies often begin their innovation process with a type of idea generation that is based on what they can do with an existing product or a service offer - often related to what is technically possible, regardless of the customer needs, says Maria Åkesson, Senior Lecturer in Business Administration at CTF, Service Research Center at Karlstad University
"When working with companies and organizations we, as researchers, often contribute with an increased knowledge of why customer-focused innovation is important and why companies should focus more on what the customer wants, and how to facilitate this."
She also points out that companies have the ability, and are willing, to think about innovation from the customer's perspective.
"There are key people, such as salespeople - but also other employees, with great knowledge of the customer - knowledge that can be used to better understand the customer's needs to develop services adapted to them. But, to get the management, or the organization at large, to listen is not always that easy. This is unfortunate since many ideas come from the customers or from an understanding of the market," says Maria Åkesson.
How is innovation prioritized by companies today?
"It seems to be especially prioritized during difficult times. In times of high demand, innovation often suffers, the companies are busy supplying the market with what is needed. This is quite natural, but as a researcher I wish for innovation to be constantly present."
Research and practice drive development forward
For several years, Maria Åkesson has conducted research on innovation and servitization. She is the project leader for ServzChall, which is carried out in collaboration with companies from the manufacturing industry. In the project, which is now in its third and final year, she can see how the companies have developed and have made a lot of progress.
"The progress can often be linked to an employee in the company who is passionate about service logic, someone who understands its potential and how it can be used. I also think that the progress can be linked to our way of working with regular workshops focusing and working on problems and new possibilities together with the companies," says Maria Åkesson.
"The companies contribute with input to our research, and we contribute with new approaches and methods, often linked to new ways of working in practice. It is usually an eye opener for the companies and something that they can apply directly in their business and operation – hopefully also after our project together is completed."
She explains that one frequently asked question, when working with companies, is regarding value-based pricing. They want more knowledge on how to be able to charge for services and the value they create for and with the customer.
"There are no simple answers, but we can provide with different methods and share experiences, for example the importance of documenting and demonstrating the value of a product or an offer, and what difference it makes for the customer."
Research on innovation and service development – what is happening right now?
"There is a lot of talk about digitalization, business models and digital platforms. For example: How are customer experiences affected by digitalization? What possibilities are there to reach out to the customers and meet in a common arena, a digital platform, to co-create value?"
"Another hot area is service eco-system which, in short, means looking at innovation and service development from a larger perspective. To succeed with innovation, you have to see beyond your own organization and create an understanding of which, and how, different actors, systems and areas need to collaborate to achieve a common goal."
"Service eco-system is an exciting area that we are guaranteed to hear more about. It is also one of CTF's research areas in which I, together with several other colleagues are conducting research," concludes Maria Åkesson.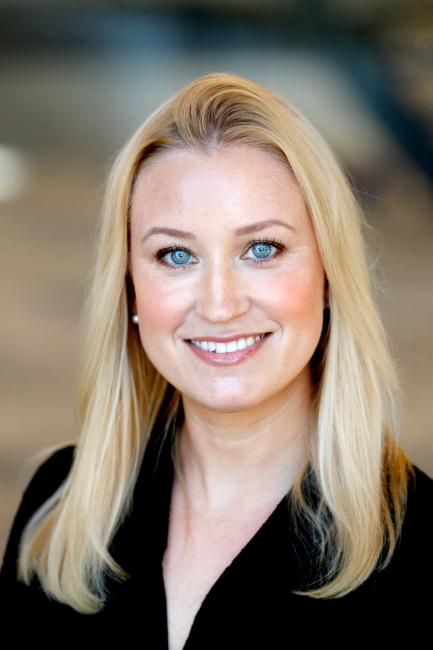 Photo: Linn Malmèn
Maria Åkesson researcher at CTF and lecturer at Karlstad Business School.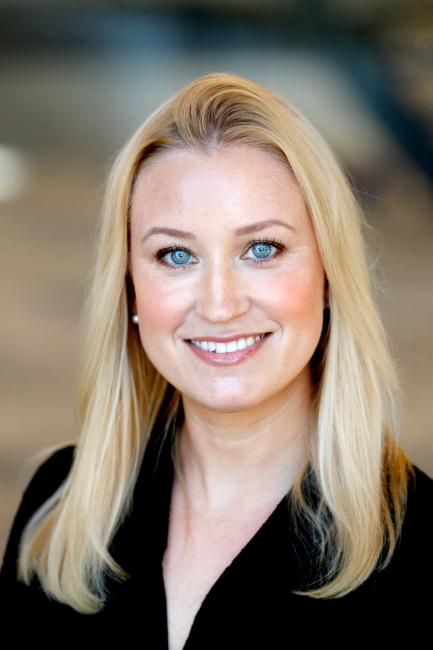 Photo: Linn Malmèn
Maria Åkesson researcher at CTF and lecturer at Karlstad Business School.