Rebecka Alfredsson aims for a high career in IT
- At Computer Science at Karlstad University, I have always felt like one of everyone else. My drive has set the bar high and the knowledge I have now I am very proud of.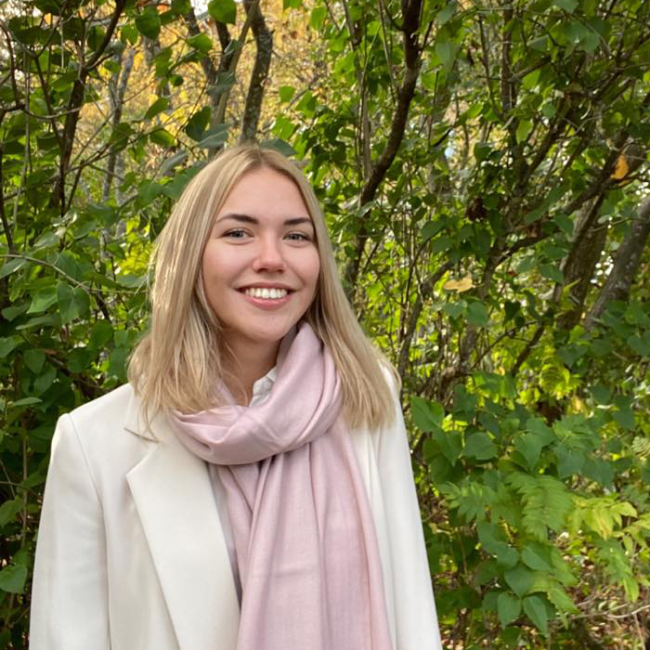 Important for Rebecka Alfredsson when choosing to pursue a master's degree in computer science at Karlstad University was to boost her competitiveness and stay in the local area.
- I want to work at an advanced level and don´t feel limited, so the master's degree in computer science is perfect. I have gained much more knowledge and love to stay in my hometown where there are plenty of jobs in this industry.
A bachelor's degree in computer science is broad and provides a good foundation in the subject. The two years that a master's degree consists of open up to immerse oneself in one's special field. Rebecka Alfredsson chose network as her focus.
- To immerse yourself in another two years is incredibly instructive. I have learned an enormous amount during my master's education.
That it was precisely network that became Rebecka's trail came as a bit of a surprise to her.
- I barely knew what it was when I started my first year. But already during the first course I felt that it was my thing. Now I combine my studies with extra work at Telia's control center and feel that I have gained a good understanding, both practical and academic, of what network means and how it works. I have a completely different picture today and am also super interested in networks.
Rebecka Alfredsson's expectations of the master's program in computer science have more than been met.
- I did not know exactly what I wanted when I started but the education at Karlstad University has really given me an interest in computer science. It has given me a good and in-depth knowledge and I know a lot. The contact with teachers is also great at the university. Professor Andreas Kassler in particular has helped me a lot and pushed me forward.
With a master's degree in computer science, a labor market opens up with more or less guaranteed employment. Rebecka Alfredsson feels ready.
- Yes indeed. Right now, I am part of a research project at an advanced level together with Deutsche Telekom AG where I feel that my knowledge is already useful. Soon, a degree job awaits with Ericsson in Stockholm, which will be about how to handle resources as well as possible within transport protocols. So yes, I feel ready to start working.