Historical Constructions of Regions and Regionalism 30-31 October 2017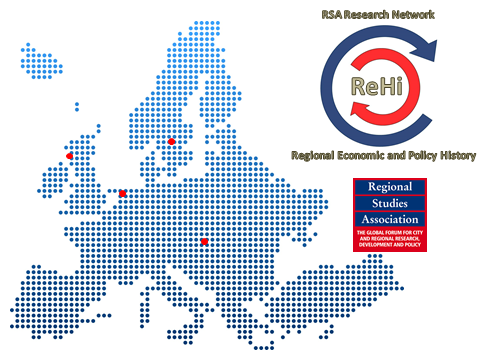 The RSA Research Network on Regional Economic and Policy History (ReHi) invites you to the third workshop of the ReHi-network at Karlstad University. The theme is Historical Constructions of Regions and Regionalism. 
The workshop follows the two previous workshops in building interdisciplinary connections over a two-day lunch-to-lunch programme. Key notes will be delivered by:
• Prof Dr Martin Åberg (Karlstad University, Sweden)
• Prof Dr Natasha Vall (Teeside University, UK)
• Prof Dr Peter Stadius (Helsinki University, Finland)
For more information contact martin.aberg@kau.se or silke.reeploeg@kau.se
Abstract submission
We invite colleagues to participate with original papers, especially:
Social and cultural geographers, political scientists and economists who include historical perspectives in their work
Economic historians, political historians, regional historians working on urban and regional development and researchers who focus on territorial policy history.
Please send an abstract of about 250 words and a short bio with full contact details before 15 August 2017 to:
Martin Åberg and Silke Reeploeg (Karlstad University, Centre for Regional Studies)
martin.aberg@kau.se; silke.reeploeg@kau.se
Practical Information
Participation in the event is free of charge. Refreshments and beverages will be provided.
Thanks to the financial support from the RSA we will be able to offer several travel bursaries for attending the workshop. If you wish to apply for a bursary or if you have any questions regarding your eligibility, please contact the key contact of the REHi network (Marijn Molema, Fryske Akademy/Royal Dutch Academy of Sciences, m.molema@fryske-akademy.nl). Please note that bursaries can only be offered to participants who are members of the RSA and fulfil one of the following eligibility criteria:
are student or early career members of RSA,
are associate (retired) members of RSA,
are RSA member working in a Band B, C or D country (see www.regionalstudies.org)