Alumni of the Year
Every year, Karlstad University appoints the Alumni of the Year. This is a person who has studied at Karlstad University and who is a good role model for the university's students.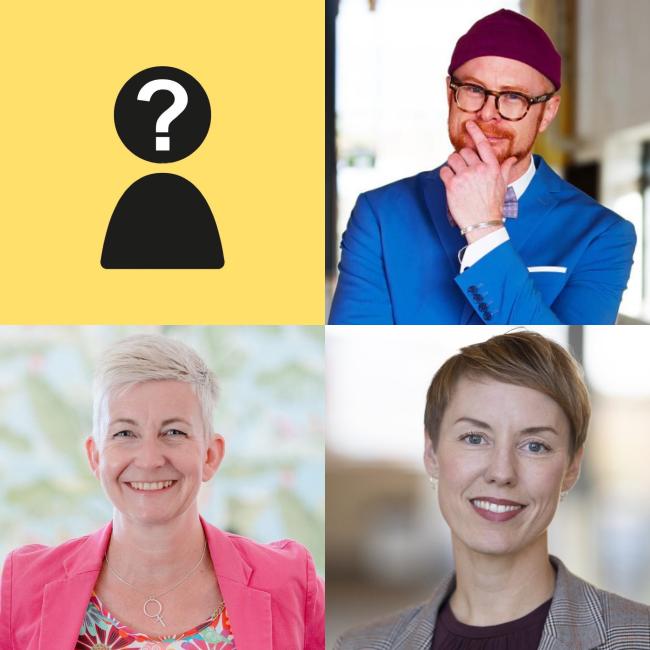 Students and staff at the university, members of the Alumni Network and friends of the university are invited to suggest suitable candidates, based on the following criteria: 
Alumni of the Year must have a bachelor's degree and/or a master's degree and/or a PhD from Karlstad University.
The nominee demonstrates integrity in their chosen profession and dares to challenge what is established as well as explore the unknown within their field of work.
APPOINTMENT AND CEREMONY
Vice-chancellor, together with a working group, chooses the Alumni of the Year among the nominees. In the autumn, the appointee is announced and is then celebrated at a ceremony.

Portraits of previous Alumni of the Year can be viewed in building 1A, near Lagerlöfsalen. 
WHO DO YOU WANT TO SEE AS THE NEXT ALUMNI OF THE YEAR?
Suggest a person who meets the criteria and who has built a career in an exemplary manner. Perhaps they have discovered new and different paths, excelled in their expertise and, above all, followed their dreams to their current job. The alumni are the universities primary ambassadors in the labour market and for prospective students.
Fill in the form below:
Please note that the nomination period for Alumni of the Year 2022 ends on the 30th of April.