Alumnus of the month: study harder at the beginning of the courses and you'll perform better on the exams!
Örjan Almén learned basic programming on a Commodore 64, has always been busy with computers, and today he works with the link between business and IT. Suits him perfectly, he thinks.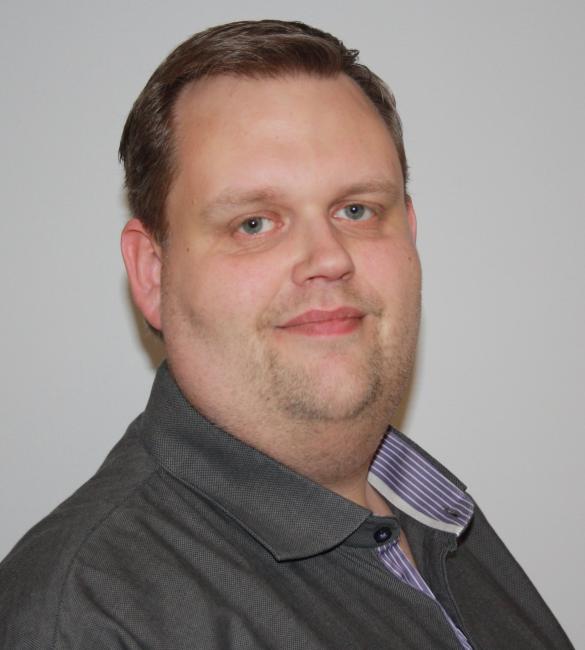 Name: Örjan Almén
Degree: Bachelor of Arts. Information systems, IT design with an emphasis on business systems and economy  2012
Profession: IT consultant at XLENT
Why did you choose to study at Karlstad University?
Karlstad was the closest university to home offering a subject area I knew would suit me – and I have no regrets today.  
Have you always been interested in Information Systems?
I have been interested in computers since childhood. Learned basic programming on a Commodore 64 in the mid 1980s and has been at it ever since. I chose information systems and not computer science because I'm really interested in business and processes, and an information system happens to be the link between business and IT.
What was your time at the university like? Do you recall anything special?
My time at the university was engaging and educational. The student union, the Linda society and the Bunker meant a lot to me and my sense of community and were a good way of getting new friends, and besides my involvement there enriched my daily life as well as my CV.
What do you work with today?
Today I work as an IT consultant at a company called XLENT. We have offices in many cities across the country and around 300 IT consultants. I mainly work with customer relationship (CRM) and robotics process automation (RPA). These two areas suit me perfectly as they are the links between business and IT.
How has your education prepared you for your career?
As an "older" student I had life experience before I started and had also studied nearly a year at university 15 years earlier, which I think helped a lot. I could approach what we studied from a practical professional role perspective in addition to the fact-based perspective. 
What is your best tips for current students?
My best tip is to study a bit harder at the beginning of courses. The last day before an exam I usually did anything else but study – I took a break from it and could relax before the exam, which meant that I had the energy to perform better on the exam day. Besides, it allows the brain to let the material sink in.