Support from the university
Moving is a big upheaval – both for yourself and for your partner/family moving with you. The university wants to make moving as smooth and positive a process for everyone involved.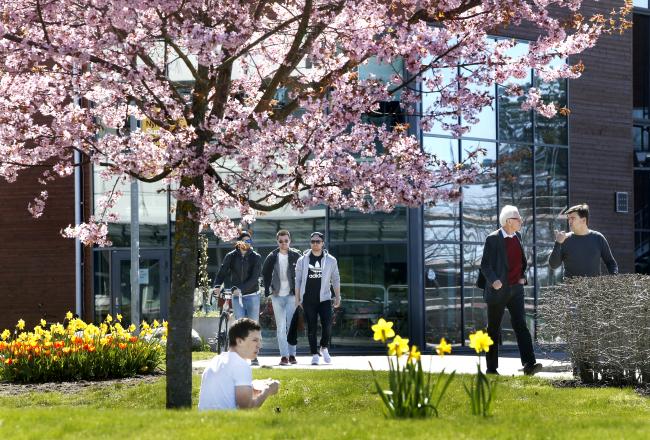 New Karlstad University staff may be reimbursed for the cost of moving to Karlstad or Arvika. Reimbursement applies to the removal of household goods by a moving company, as well as travelling costs for yourself and your family. When you move after commencing your employment at the university, you are entitled to one day's paid leave to move.
Information on housing, childcare and schools in Karlstad and Arvika is available through the university. Read more here:
Moving to Sweden
Special relocation support is available for new Karlstad University staff members and their families and/or partners, if applicable. Before moving to Karlstad, you can email or book a digital meeting with the departments HR specialist who is able to assist you with issues related to relocation.
Upon arrival, you are introduced to your contacts at the HR Office. Once a semester, a guided tour through Karlstad takes place to which you and your family are invited.
Read more at our New Staff page.
Dual career programme for partners from other countries
If you are staying in Karlstad for at least two years, your partner can participate in the university's programme for accompanying partners. The annual programme is presented by an HR specialist and includes two meetings:
At the first meeting, we review job seeking strategies and the Swedish labour market. The meeting is hosted by the Swedish Employment Agency. 
At the second meeting, we review CVs and have individual coaching on skills and desires. We do a skills inventory to match job seekers with prospective employers and also supply contact information to these. Participants are responsible for contacting these employers/businesses.
It is important to note that Karlstad University is unable to guarantee work offers, but we do our best to help you develop a successful job hunting strategy.