Anonymous examinations
Since 2012, all exams are anonymous. This means that every student must affix a code to their written exam in place of their name and personal identity number. The teachers grade all written examinations without knowing which student has written them. All written assignments are anonymous with the exception of those submitted through the virtual learning environment Canvas.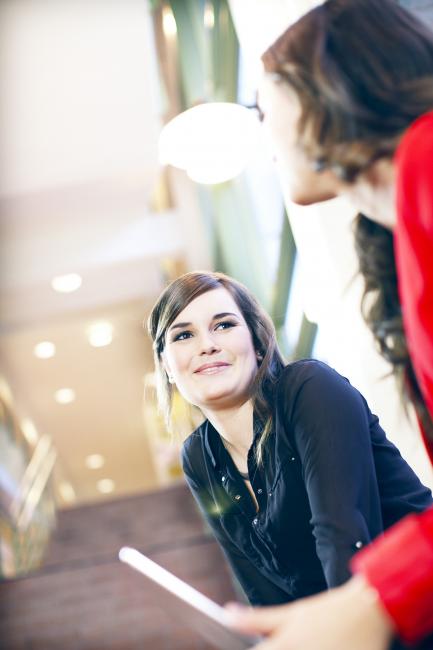 For students, this entails the following:
Written exams
You sign up for your examination through My Kau at kau.se. You will receive a code upon signing up. It is important that you take note of your code and bring it with you to the examination session. If you have forgotten to sign up, you may in certain cases still be allowed to take the exam. In order for your exam to be coded, you will need to know your course code. The invigilator will not be able to retrieve your course code for you.
When you write your exam, affix your code to every submitted sheet of paper, including the yellow cover sheet.
Distance examinations/examinations at study centres
You need to sign up for your distance exam before you take it, just as you would with an on-campus exam. This is done through My Kau. When you write your exam, affix your code to every submitted sheet of paper, including the cover sheet with the yellow border.
Take-home examinations/written assignments
Written assignments also require you to sign up for an examination session through My Kau, where you will receive a code.
Before you submit your written assignment, you need to fill in the cover sheet with the yellow border. You can access the cover sheet from your course website, or per the instructions of your course administrator. If you have any questions, contact your course administrator. Submit your written examination as specified by your teacher or course administrator. Remember to include the plagiarism disclaimer.
OURIGINAL PLAGIARISM DETECTION
Submitted assignments are checked for plagiarism through the tool Ouriginal, which is built into Canvas and allows the teacher to scan the document for an immediate response. It is also possible to retroactively run plagiarism checks on specific students or entire groups of students. Assignments not submitted through Canvas can also be scanned.
Please note that the faculty board reserves the right to make exceptions to the rule concerning anonymous examinations if there are special grounds. This should be clearly specified in the course syllabus.