The Biomass Processing Factory
The Biomass Processing Factory is one of the open test beds at Pro2BE, open for students, researcher and entrepreneurs.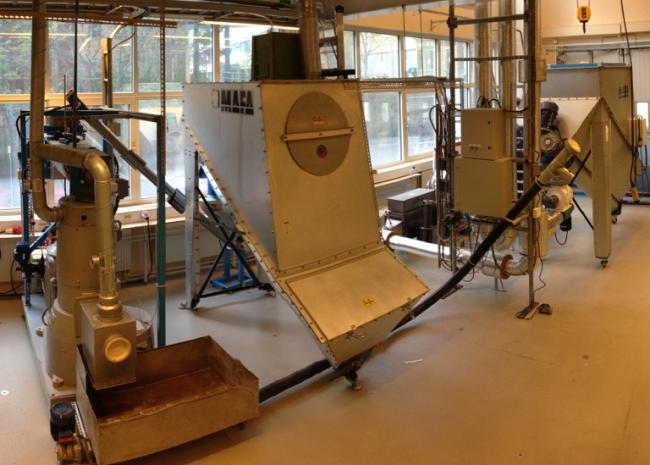 What can be tested?
The Biomass Processing Factory is a test bed for research, development, innovation and teaching around the processing and biomass treatment. We carry out project from Single pellet production up to full scale production (from grams to 300 kg/h) with the possibility to measure and analyze the process from raw material to stored pellets. Different types of biomaterials can be prepared to the desired moisture content and particle size.
Equipment
Amandus Kahl C33–390 pelletizing press output 300 kg/h.
Singe pellet press unit.
Drying equipment.
Equipment for pellet quality testing.
Equipment for environmental analysis.
NIR instrument.