Functional Surfaces and Sustainable Materials
The group´s research is focusing on processing of raw materials with biological origin, which can be further processed into a large number of technically useful products.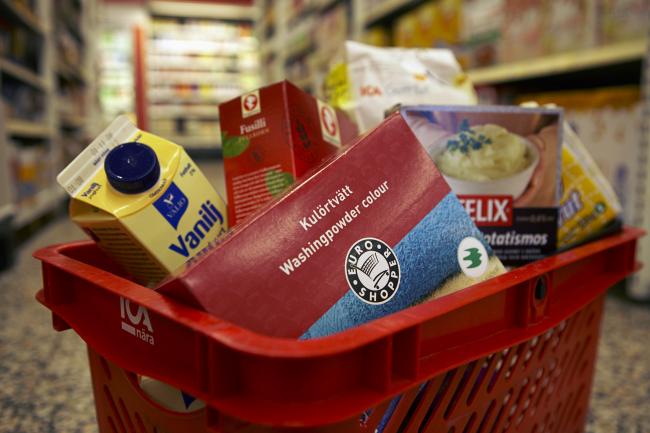 The research encompass coating and printing process technology, rheological behaviour of coating materials, barrier technology and performance in converting and packaging, modelling of mechanical behaviour and mass transport performance of coating layers, renewable materials utilization and performance in barrier applications, interaction and structural composition of coating materials, and active and intelligent coating and printing applied to forest based materials for packaging and communication and chemical pulping of wood, dissolution of cellulose, novel material concepts based on lignocellulose and integration of different industrial processes.
The group has large experience in chemical technology for developing new processes based on wood and other types of annual plants and we have a very well equipped instrument park including equipment for producing regenerated cellulose.
The group has also been successful in collaborative research with companies, where the research has led to several important development steps for new products and process technology. Example on large research programs are the Surface Treatment Program at Karlstad University and the T2F programme, both jointly financed by the Knowledge Foundation and Swedish industry. The group has also been very successful in national and European cooperative research projects (EU FP6&7, ERANET, COST).
General research goals
To be established ourselves as a leading Swedish research group with good international reputation in the area of Process oriented research (coating and rheology). Note that we define coating as to replace gas at a solid surface by a layer of liquid and subsequent drying.

To be established ourselves as a leading Swedish research group in with good international reputation in the area material properties of coated papers and coatings (interaction water-cellulose and water-biopolymers, mechanical properties, mass transport, rheology, optical response, wetting, structure and dispersions)

To strengthen our competence in "Fluid mechanics and modelling of flow" by strategic recruitment.

Deepen the understanding of chemical pulping of lignocellulose preferentially for dissolving pulps.

Develop novel and improved concepts for; regenerated cellulose and bio-based materials with high plasticity.

Investigate if the dissolution of cellulose from wood can be done using more selective methods

Investigate how bio-based industries can gain economically by integration with other industries.
Researchers
Lars Järnström (Professor)

Ulf Germgård (Professor)

Gunnar Henriksson (Professor)

Magnus Lestelius (Professor)

Peter Rättö (Adjunct Professor, part time)

Henrik Ullsten (Senior lecturer)

Helena Håkansson (Senior lecturer)

Ebrahim Gozalis (Postdoc)

Abu Saifullah (Postdoc)

Hanna Christophliemk (Doctoral Candidate)

Yana Petkova-Olsson (Doctoral Candidate)

Asif Javed (Doctoral Candidate within VIPP)

Åsa Nyflött (Doctoral Candidate within VIPP)

Sophia Thorman (Doctoral Candidate within VIPP)

Pyry Hämäläinen (Doctoral Candidate within VIPP)
Current Research Projects
ProPlast, extrusion of gluten (Henrik Ullsten)

Mechanism for acid sulphite pulping for dissolving pulp (Ulf Germgård)

Paperboard coated with renewable/biodegradable materials (starch, PVOH, lignin, starch/PVOH blends, starch/lignin blends) for packaging application. VIPP project. (PhD Student: Asif Javed, main supervisor: Lars Järnström)

New method for analysis of dissolved lignin in the fiberline (Gunnar Henriksson)

Structures of disperse phases in the system silica-starch-poloxamer studied by rheology and other means. (PhD Student: Yana Petkova-Olsson, main supervisor: Lars Järnström)

Integration of technical processes for more efficient processes and less polluting impact on the environment (Ulf Germgård)

Barrier coatings and active packaging, with focus on starch, PVOH, clays and oxygen scavengers. (PhD Student: Hanna Christophliemk, main supervisor: Lars Järnström)

Novel biobased concepts for 3D-printers (Gunnar Henriksson)

Influence of structure and humidity on PVOH dispersion barrier coating permeability: experimental and modeling approach. VIPP project. (PhD Student: Åsa Nyflött, main supervisor: Magnus Lestelius)

Impact of coating layer on flexographic print quality - Characterisation methods and influence of structural and physicochemical properties on ink distribution. (PhD Student: Sofia Thorman, responsible supervisor: Magnus Lestelius)

Design and utilization of a high speed creping simulator for tissue. VIPP project. (PhD Student: Pyry Hämäläinen, responsible supervisor: Magnus Lestelius)

LignoCity, our work is partly included in Asif Javed´s project. (Lars Järnström)

ActInPak COST Action for Active and Intelligent Packaging (Magnus Lestelius, Lars Järnström)

Industrial Graduate School VIPP with Lars Järnström as Programme Director. (Initiative taken by Magnus Lestelius and Lars Järnström)