iTEM- Innovative Teaching Education in Mathematics
Within a large European consortium of universities led by TEI in Crete (Greece), we aim to build a coherent methodology to detect at an early stage potential of student failures when learning Calculus and Linear Algebra in their first and second year of university studies.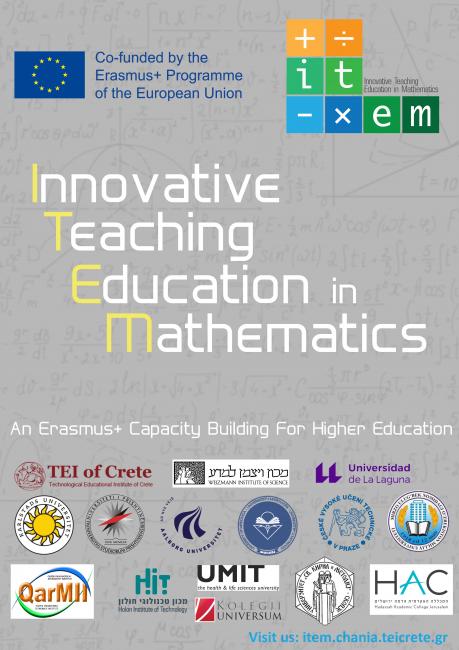 The main role of the Karlstad node is twofold:   
organize an industry-academia meet-up where mathematics gets in action to solve relevant problems of our society, involving students at all levels of understanding mathematics;
give advice on the use of visualization and computer-assisted tools in both classroom and examination procedures.
The project will run from November 15, 2018 to November 14, 2021.