Researcher visit from Bangladesh
During week 33 CSR were visited by a delegation of researchers from Bangladesh. The visit was part of an ongoing project, consequences to human health in Bangladesh by Climate Change, which aims at developing a strong research network in the field of Climate change and health.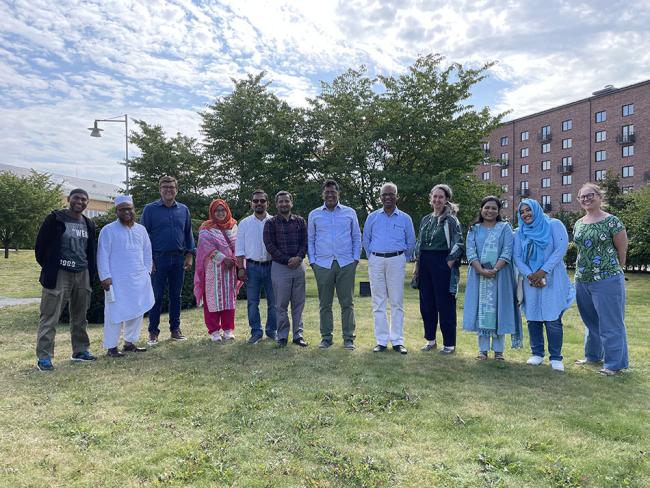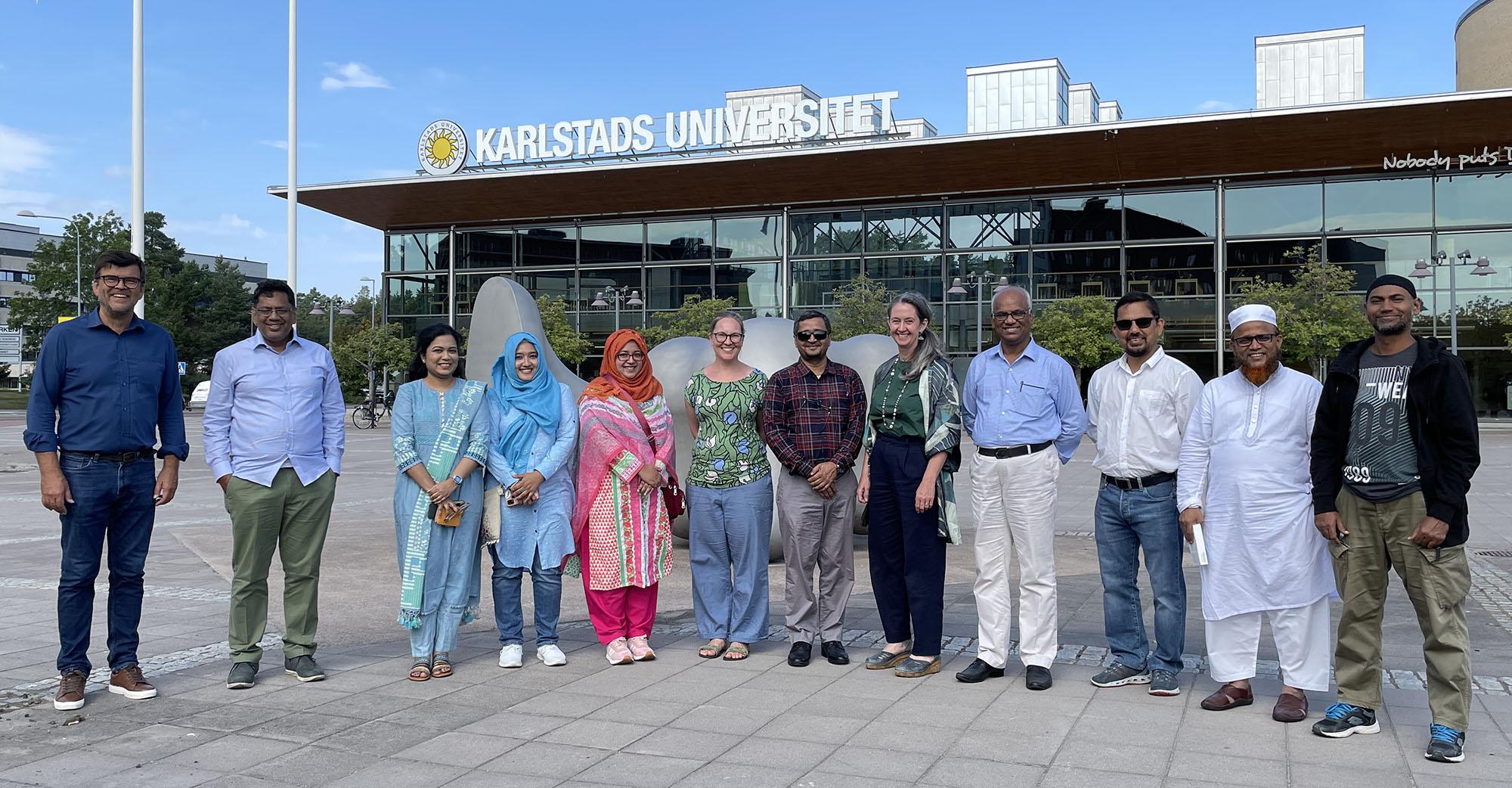 Photo: Researchers from Khulna University, Centre for injury prevention and Research Bangladesh, Bangabandhu Sheikh Mujib Medical University and the Centre for Societal Risk Research. Source: CSR
The project Consequences to human health in Bangladesh by Climate Change is funded through VR Research Links and includes four workshops in Bangladesh and Sweden fuling two years. The project aims at developing a strong research network between three institutions in Bangladesh and Sweden. The targeted research focus will be how a changed climate affects human health and funding will be sought for, among other things, a common PhD education to strengthen research capacities in Bangladesh and Sweden.
The foundation for the current activities can be found in a some 25-year collaboration. Two project participants from Bangladesh now active in the collaboration has conducted their PhD studies in Sweden, one at Karlstad University.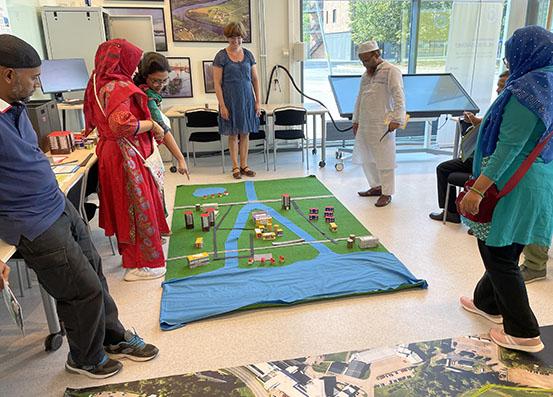 The delegation visited Karlstad University and CSR from Monday 15 August to Thursday 18 August and spent the Friday together with CSR-colleagues in Stockholm. 
During the week a research seminar was arranged under the theme Climate Change and health consequences in Bangladesh and a visit to CSR:s RiskLab where focus was on creating awareness and communicating about climate related events and health risks as well as risk reduction measures.
Participants
Khulna University
Md. Abdullah Yousuf Al Harun, Professor
Environmental Science Discipline
Md. Atikul Islam, Professor
Environmental Science Discipline
Centre for Injury Prevention and Research Bangladesh, CIPRB
A KM Fazlur Rahman, Executive Director 
SM Saidur Raman Mashreky, Director,
NCD and Mental Health Department
Chowdhury Farheen Binte Delwar, 
Research Associate, 
Bangabandhu Sheikh Mujib Medical University, BSMMU
Md Atiqul Haque, Professor
Department of Public Health and Informatics
Anika Tasnim, Research Assistant
Department of Public Health and Informatics
Fatema Khandakar, Research Assistant
Department of Public Health and Informatics
Centrum för forskning om samhällsrisker
Johanna Gustavsson, Director CSR
Lars Nyberg, Professor, Risk- and environmental studies
Syed Moniruzzaman, university lecturer, Risk- and environmental studies
Jenni Koivisto, university adjunct, Risk- and environmental studies
Read more