Advisory board and management
The Centre for Research on Sustainable Societal Transformation (CRS) is a cross-disciplinary research centre for research on societal and scientific challenges for the past, present and future.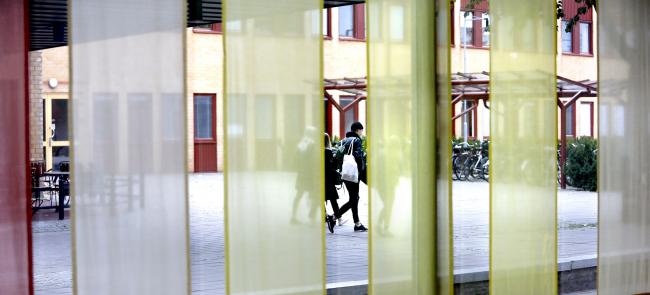 Activities involve research, doctoral studies and research dissemination, that is, activities that communicate research results to the international research community and utilise research in society.
Advisory board
CRS is led by an advisory board of nine members, including a chairperson and a doctoral student representative.
External members
Karolina Isaksson (chair), senior researcher at The Swedish National Road and Transport Research Institute (VTI)
Georg Andrén, County Governor, County Administrative Board, Värmland
Professor emerita Gunnel Forsberg, Professor emerita in Human Geography with a speciality in Urban and Regional Planning, Stockholm University
Professor emeritus Maths Isacson, Economic History, Uppsala University
Lukas Smas, Human Geography, Stockholm University
Susanne Søholt, Regionforskningsinstituttet NIBR, Oslo Metropolitan University
Helen Vogelmann, Project Manager, Region Värmland
Doctoral student representative Linda Persson, Risk-and Environmental studies
Members from Karlstad University
Satu Heikkinen, Senior lecturer in Sociology
Henrik Örnebring, Professor in Media- and Communications studies
Director
The responsibility for implementing the decisions lies with the director, Moa Tunström. There is also a management group, consisting of a centre coordinator, a doctoral student representative, administrative support and members with long-term appointment and duties at CRS.