Alumni of the year 2017
Each year, Karlstad University chooses, after a nomination period, two former students who have used their education inspirationally, have embarked on exiting careers and are good role models for the university's current students, as Alumni of the Year. The Alumni of the Year for 2017 are Marie Fossum Strannegård and Jörgen Svensson.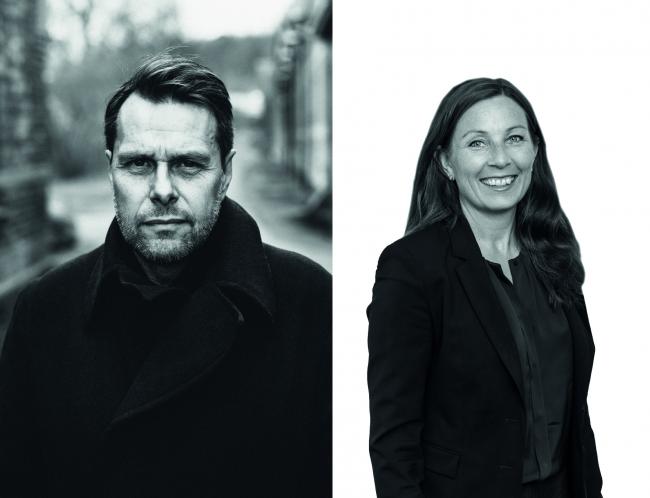 Photo credit
Foto: Johan Stephan
Marie Fossum Strannegård obtained a Bachelor's degree with a major in Information Systems from Karlstad University in 1995. Her studies in Karlstad laid the foundation for an international career in the energy and telecommunications industries. A common thread in Marie's career has been development, and she has for instance developed business models and strategies for meeting the demands of the market for several large companies, including Ericsson and Fortum. Since June this year, Marie has taken on a new role as member of the managing group of the startup North Volt that aims to build Europe's largest battery factory.
Jörgen Svensson has a Bachelor's degree with a major in Sociology from Karlstad University (1981). Although he has never worked as a social scientist, he thinks his degree has been a great asset in his career. Jörgen has extensive experience from the cultural sector and has, for example, worked as advisor to the then minister for culture, Margot Wallström. He has been a professor at the Valand Academy for fine, applied and performing arts in Gothenburg, as well as at the Trondheim Academy of Fine Art. Jörgen currently heads the Dalsland Museum of fine art.
Studying in Karlstad laid the foundation
"It is great to receive the alumna of the year award. My studies in Karlstad gave me a solid foundation. During my last semester in Karlstad, my very professional supervisor helped me to apply to do my degree project in Japan. The semester abroad in Japan was the springboard for my international career," says Marie Fossum Strannegård.
"I feel honoured to receive this award, but I must say that I was a bit surprised when alumni coordinator Ximena Daramond contacted me. I have gained so much from my education at Karlstad University; it has really benefitted my artistic practice. I am interested in creating dialogue with the public, so my degree in sociology has been a great asset," says Jörgen Svensson.
Award motivation: Marie Fossum Strannegård
Alumna of the year Marie Fossum Strannegård has with boundless energy promoted innovation and the development of synergy effects in the transformation processes of different organisations. In her career, she successfully combines her knowledge of technological and business developments with a strong commitment to increasing people's quality of life.
Award motivation: Jörgen Svensson
Alumnus of the year Jörgen Svensson is a visionary who has created bold, trend-setting art projects in public spaces. In his artistic practice, and also as a professor, curator, cultural policy advisor and museum director.  He analyses interpersonal relations and the structures in which humans exist both with humour and seriousness.
Celebration
The Alumni of the Year will be celebrated at a special ceremony on 22 September at Karlstad University Aula Magna.
Alumni is derived from the Latin alumnus, meaning discipline or protégé. Today the word is mainly used to refer to former students of a university or university college.
For more information
Marie Fossum Strannegård, marie.strannegard@northvolt.com, or 072-583 86 97
Jörgen Svensson, jorgen.svensson3@telia.com, or 073-322 56 74
For further information on Karlstad University's alumni activities, contact Ximena Deramond, alumni coordinator, ximena.deramond@kau.se, or 070-814 99 71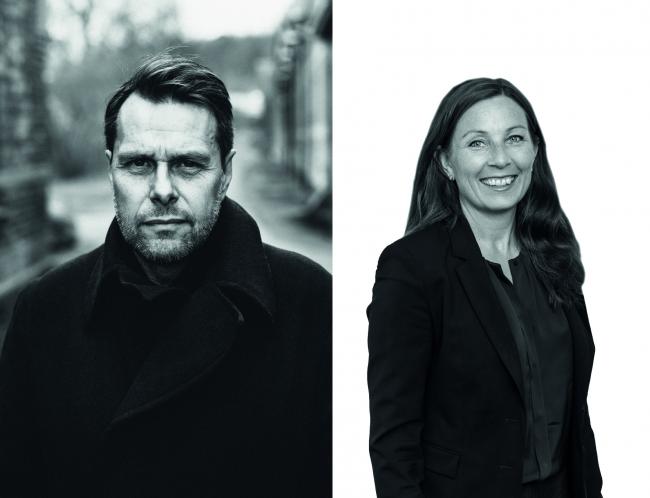 Photo credit
Foto: Johan Stephan