Alumna of the month: from Karlstad to Google
Anna Jansson jumped in at the deep end. She has lived in Germany and Ireland, and for the last four years she has called San Francisco home. She started by taking freestanding courses at Karlstad University and today she is brand marketing manager at Google.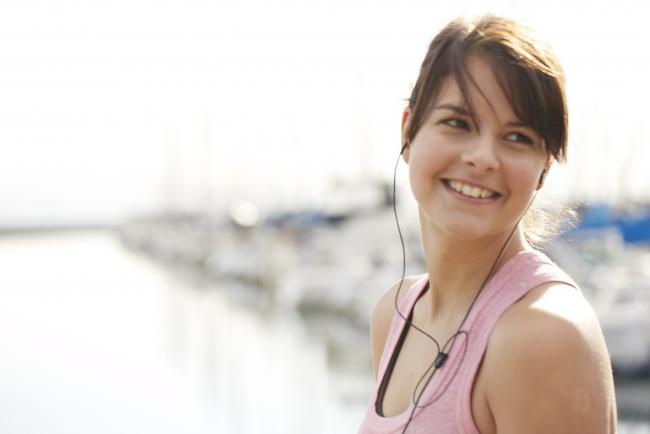 WHAT DID YOU STUDY AT KARLSTAD?
I studied at Karlstad University from 2002 to 2006. I took freestanding courses in English and media and communications for two years, before studying business administration and law. I developed a lot as a person during my time here at Kau. I learnt to take responsibility for my own education and future. I was a freestanding student, so I constantly had to plan which courses I would take next, which resulted in choosing a direction that suited me personally. The options I chose helped me to grow even further.
WHAT ELSE DID YOU BECOME INVOLVED IN DURING YOUR TIME HERE?
I became involved in HotSpot (in 2002, I think), because I wanted to gain more practical experience in marketing and networking with potential employers. I also wanted something to distinguish me a bit from the crowd. This was the start of my taking responsibility for my own career and making the most of my time as a student.
WHAT HAPPENED THEN?
After my studies in Karlstad, I continued on to the School of Business, Economics and Law at Gothenburg University, where I completed my Master's in business and economics. After that I found a full-time internship at Hewlett Packard in Germany, and then I began to apply for work internationally. I got a job at Google in Ireland and my first job was focused on the Nordic and Swedish markets, and involved helping smaller Swedish companies with their AdWords advertisements.
HOW DID YOU END UP IN THE USA?
About two years later I applied for a global marketing position based in Ireland, and after another year I applied for a job at Google's headquarters in Mountain View, California. I've now been working in the US for four years. I started as a product marketer and helped to launch several products, such as Google+ and Google Photos, before I became a brand marketer.
WHAT DO YOU DO AT GOOGLE TODAY?
Today I am the brand marketing manager and I'm responsible for marketing the Google search brand, as well as global communication products, but focused on the USA. This means that I work with large creative agencies in conceptualising marketing campaigns that we later launch in the USA, or globally. If I had to summarise my career path, I'd say that it resembles my studies in Sweden. I started doing something I was interested in and gradually increased my involvement and responsibilities and in this way I've built an international career.
DO YOU HAVE SOME ADVICE FOR CURRENT STUDENTS?
I'd say that everything is possible and that you don't always need to see the way ahead clearly to reach your goals. Choose subjects that interest you, but also take courses that you'll need. I loved studying marketing, but I first had to study organisation theory and accounting to get there. Try to make the most of your time at Karlstad University. Studying is only part of it: the people you meet can inspire you and help you to grow; they become part of how far you can go.