Alumna of the month: "Having contacts is more important than full marks on the exam"
The alumna of the month has made a super quick career from graduation in 2012 to a position of head consultant at Adeccotoday. She discovered what she wanted to study when working at McDonald's. Meet Elizabeth Eriksson.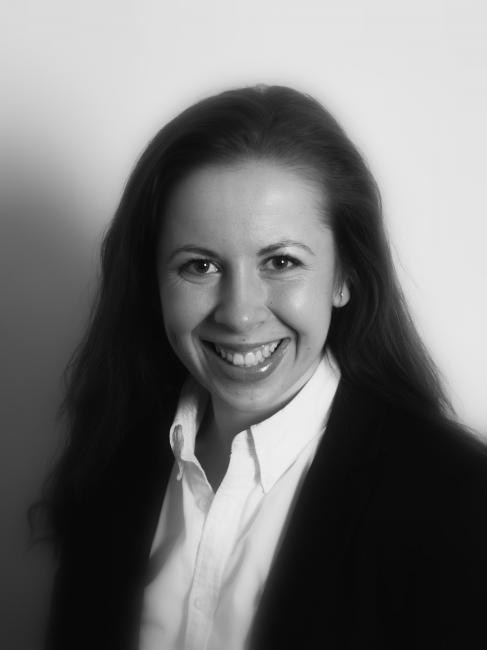 Name: Elizabeth Eriksson
Age: 28
Family: Cohabitant
Field of study: Human Resources Management and Working Life
Profession: Head consultant at Adecco
Working at McDonald's, Elizabeth realised what her ambition was. In the last year of her employment she was a supervisor and worked closely with the HR officer during the recruitment events that were regularly a arranged.
"That's how I discovered that HR issues were interesting," she says. " I read up on different degree programmes in many areas, what was offered where and compared the various programmes. It was the labour law aspect that I found most interesting and exciting. Economy is important too as the human resource staff compete with the financial officers to a certain degree in a large organisation."
Being involved
She chose Karlstad University because she liked the labour law and economy profile. Other universities had more focus on the behavioural sciences. 
"I loved studying at Karlstad University, studying as well as student life. I was involved in many different things – for instance, the chairperson in our student society and participated in different project groups. I went all in, so to speak. But I also took my studies seriously."
During her time at the university, Elizabeth also exercised student influence and contributed to ensuring that practical placement was included in the curriculum. At that time she was already a student employee at Adecco and had also had several other jobs while studying. One day she was called to the office manager's room at Adecco.
"First I thought that I had failed at something. By then I had met everyone but the office manager, so when I was summoned I was nervous. But instead I was asked if I could start working full-time. I was still a student and wanted to earn my degree, so I negotiated and started working part-time. When I graduated, I went on full time as a consultant. Then I was promoted to head consultant pretty quickly. I love the job but it also stressful and broad – I'm a customer as well as head of staff.  Such a wide range is invaluable.
Contacts bridge the gap 
Elizabeth's employer Adecco provides special consultancy jobs for students. To be a student employee, only requires that you go to the website and create a profile with a CV. Then you ring the Karlstad office, introduce yourself and ask for an interview.
Elizabeth's best tip to students is to take every chance to get involved in something. 
"There are so many things to do if you only want to. Get a job on the side and create a network – you will benefit from it when you graduate. Sure, there are more or less demanding programmes to study, so plan your time – but remember that having contacts is more important than full marks on exams, so establish contacts while you are studying. And we can see it; those who have been involved get a job more quickly.