New jobs demand different or more in-depth knowledge in different areas
Susanna Rydahl blev inte nöjd med bara en utbildning. Hon tog steget vidare och har skaffat tre olika examen och kompletterande utbildningar på Karlstads universitet. Idag jobbar hon som biträdande rektor på Älvkullegymnasiet.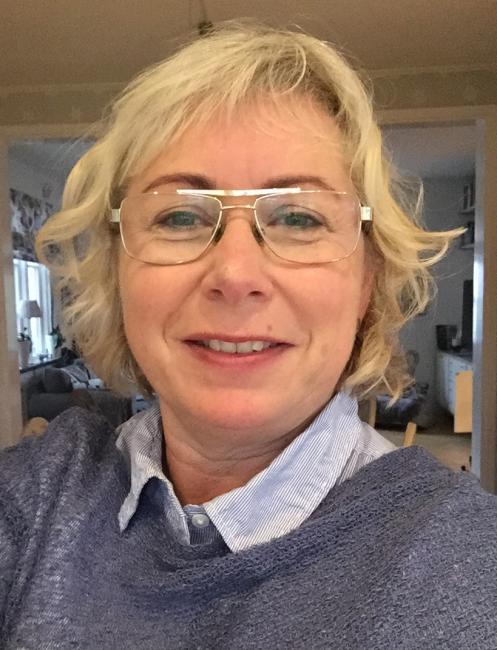 Name: Susanna Rydahl
Age: 51
Examen: Bachelor's degree in business administration with specialisation in small business administration (1990), Master's degree in industrial project management (2003), Masters of Arts in Secondary Education (2006). School leadership programme (2015, 30 ECTS credits), Courses in operative perspectives in personnel administration and strategic perspectives in personnel administration (2004).
Why did you study so many different things?
Mainly because I'm curious and I always want to develop and learn more, but also because new jobs demand different or more in-depth knowledge in different areas. So, new education has opened doors, and new jobs have led to more education.
Why did you choose Karlstad University?
I have grown up in Karlstad, so it seemed natural for me to start studying here. I had been an exchange student in the US earlier, and felt that I wanted to come back home. Later in life I had my family here so it was practical to continue studying at Karlstad University. At times I have also been able to combine work and studies in Karlstad.
How did you experience your student years? Do you remember anything specifically?
I have studied at different times. My first period as a student was characterised by studying hard, writing exams and re-exams, and just having student fun. At the time, Karlstad University was much smaller, and the student union building was the place to be. Later, when I studied project management, working life science and education, I did that with a few more years' of work experience, which added another dimension to my studies. I was also struck by the fact that there was a larger variation in the ages of students. There were more students who, exactly like me, realised that one may need to add to one's knowledge throughout life. Karlstad University had grown substantially and the nature of student life, which I did not really participate in, had changed, as there were many places in town to meet at, and not just one. The last time I studied, when I took the school leadership programme, I did this while working full time. Being able to use my education at work and vice versa was extremely fruitful, and it was also a new way of studying.
How did your studies prepare you for your career/jobs?
My business administration studies gave me a good start on the labour market, both as employee and in running my own business. Project management and working life science helped me to gain knowledge that broadened my financial expertise. Training as a teacher gave me later the possibility to switch professions when I wanted to move from figures and reports to working with people. Later I started leading people working in schools, and the school leadership programme gave me good tools for doing this, as well as a confirmation of my leadership skills.
What is your best advice to current students?
Study something you are interested in. Studying should be fun! Looking back, I would also advise young people to work a bit before they start studying. It doesn't really matter what kind of job you do, but working gives you the opportunity to become part of a work environment where you meet people you otherwise never would have met, where you get in touch with people who are not your friends or family members. Running your own business or becoming part of an organisation as an employee is valuable when you study and have to reflect on why things work as they do. It is incredibly rewarding to study again at later phases, between different jobs or professions or while you are working. I can warmly recommend doing so!