Alumnus of the month: Henoks friends made him go to Swede
Henok became an engineer since the Ministry of Education in his home country Ethiopia placed students on different courses and institutions. Henok was placed in engineering. This was followed by studies at Karlstad University and now he works as an consultant at Volvo.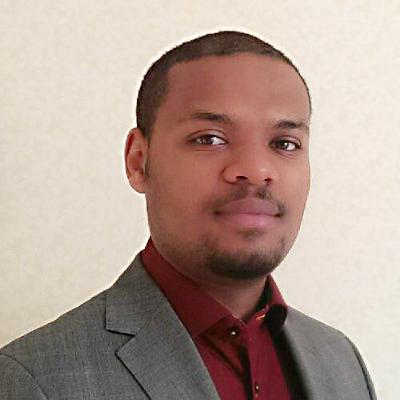 Why did you choose to study at Karlstad University?
"After I finished my BSc and already had 2½ years of work experience, I wanted to further my studies, and I wanted to do it outside of my home country Ethiopia. So, I started looking for MSc programmes that interested me. Sweden was among the top-ranking countries in which I was looking for MSc programmes, partly because of the country's reputation in innovations in Science and Technology and the quality of education given at its higher education institutions, and partly because of the good reports I had gotten from friends who had come to Sweden before me to further their studies."
"Moreover, to study at higher educational institutions was tuition-free for people coming outside of the EU region like me at that time and I took advantage of that opportunity. There was no possibility to choose a university campus of one's liking and come directly there rather one had to follow the application rules at www.antagning.se and choose up to four programmes of interest. For me, KAU was offering a program that I was interested in."
Have you always been interested in engineering
"I cannot say I was always interested to work as an engineer. This is because, even though I liked the natural science subjects like Math and Physics and was fairly good at them, in the later years of my high school time, I was more drawn in to Biology and Chemistry and was envisioning myself studying to be a medical doctor or even more so working with genetic engineering. Long story short, the Ministry of Education in my country did the placement of students in campuses and departments, and I was assigned to study Engineering. Once I adjusted my mind to studying Engineering (I must admit that it took me a good part of the freshman year), it was not hard for me to choose to study Electrical Engineering, since I already had that tendency since childhood."
What was your time at the university like?
"My time at KAU was most memorable. It was a great opportunity to get to study and live on campus with people from different cultural backgrounds. The international-day events, dinners and campus corridor events were the social side of it. When it comes to the academic side of it, I enjoyed the study visit trips arranged by The Paper Province, the different activities and courses by different interest groups like Linda, Compare Karlstad, and Drivhuset and when it came to classroom activities, I enjoyed the laboratory and group assignments. one robotics course project we did in group was full of memories."
"The other unforgettable experience I had was when I volunteered for the HotSpot organizing team. My time with the team was fantastic! It was fulfilling to be able to contribute and work together with some great people."
What do you work with today?
"I am now working at Sigma Technology Development AB in Gothenburg and work as a consultant at Volvo AB. My job there is to develop software for the Guided Diagnostics tool for Volvo groups trucks at their Aftermarket section."
How did your studies prepare you for your career?
"Many of the courses I took here at KAU, especially those ones related to control systems and signal processing, helped me to understand job related tasks better and be productive at the job in a good amount of time; both at my current and former jobs."
Do you have any tips for current students?
"I would say the best thing to do as a student is to try to balance the study and the fun. Karlstad, though small, has a lot to offer! The other thing to do is to take part in the extra-curricular interest groups, which are eye-opening and a great way to network. Of course, the groups I mentioned above are just the few, among the many present at KAU, which I had participated in. There are more to explore and find what best suits you!"