David Gonzalez, Monterrey
Här kan du lära känna våra alumnambassadörer. Tveka inte att ta kontakt!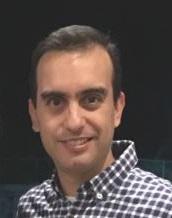 David Gonzalez
TELL US ABOUT YOU:
I spend a wonderful year in Karlstad University studying the Master in Service Management, getting to know great teachers and friends in a state of the art faculty (CTF).
I made a great decision of life by choosing Sweden and Karlstad University.
After my studies I had the chance to work some time in Sweden in a supply chain position and later back in Mexico I had continue to work in that field combined with financial positions.
I'm glad to stay in touch with people from Karlstad University and friends of my time in Sweden.
WHAT DID YOU STUDIED AT KARLSTAD UNIVERSITY?
Master in Service Management.
EXCHANGE YEAR:
2003.