Claes Svensson, Master Programme in Jurisprudence; Commercial law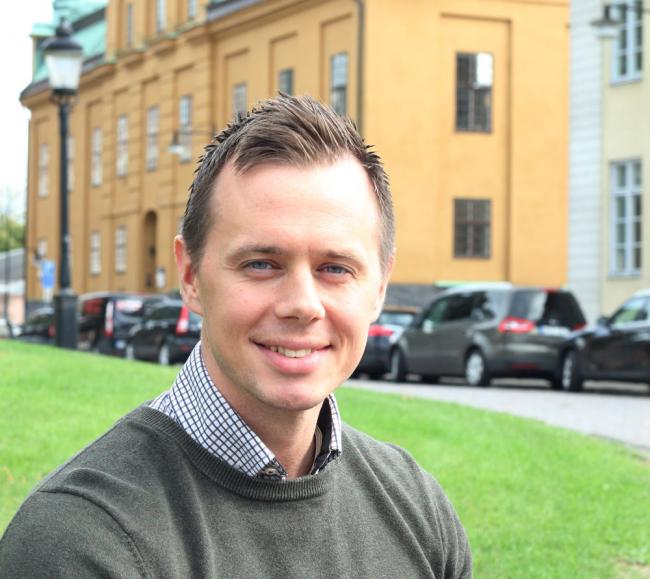 What do you work with today?
- I work at the Juristbyrån (Law firm), today a part of Fonuskoncernen and before that a part of Swedbank. We work with economical family law that includes gifts, wills, different documents when it comes to moving in with a partner, buying a real estate, getting married, separating, or when someone has passed away.
How was your interest intrigued for law?
- Previously, I had my own company in magic and that is how my I got interested in business law. In the beginning, I wanted to learn about law regarding business enterprise but after applying to the jurisprudence programme and got accepted I realized that there many interesting fields. I chose to specialize in business law and continued on that track even during the master programme. The interest for law grew during the programme and I felt like I had chosen the right education.
Have you had any use of your education at Karlstad Business School?
- Yes, in many ways. I have had great use of what I learned about for example contract, certificate of indebtedness, purchasing, real estate and taxation etc. In my work, I use this knowledge on a daily basis but I am also working with areas within law that the programme, but not particularly my major, touched. However, one is trained actively in the craftsmanship of law during the programme which gives good conditions needed to settle in the areas of law which you are acquainted with since before.
I have also taken psychology classes at the university before I went into law, something that was detected in jurisprudence programme. It is something I have use of today as I meet people in different stages of life, sometimes in more difficult situations.
What advice do you have for the current students?
- Make the most of the opportunities that the programme has to offer. There are many competent teachers so make sure to take in as much as possible of their knowledge. Work hard, learn as much as you can and remember to have fun in meantime. Also, engage yourselves in the student union, it gives both knowledge and connections. I still have contact with several people that I got to know in both the bachelor and master programme and through the union work. I was part of starting the student union JFK and was vice president during the first and president in the second. Apart from being fun and meritorious it also gives a good opportunity to put forward point of views on the programme to those who are responsible for it. When I was studying, the programme was new and I felt that the teachers were listening to the feedback and were a good support.
I also recommend to take the fourth year, the master programme, while you are at it. It gives the opportunity to specialize but also to further consolidate the knowledge one already has. I got a job during the time I wrote my master thesis and everyone that took the master programme with me have also gotten jobs within the law area. I think it is a good certificate for the programme. I am very content and have learned a lot along the way.
What are your plans for the future?
- We are cuurentely developing a business law branch at the Juristbyrån in Karlstad. My expectation is that we soon can offer such services where I get an even greater use of my business law education.