Master's Degree Programme (one year) in Project Management
60 ECTS credits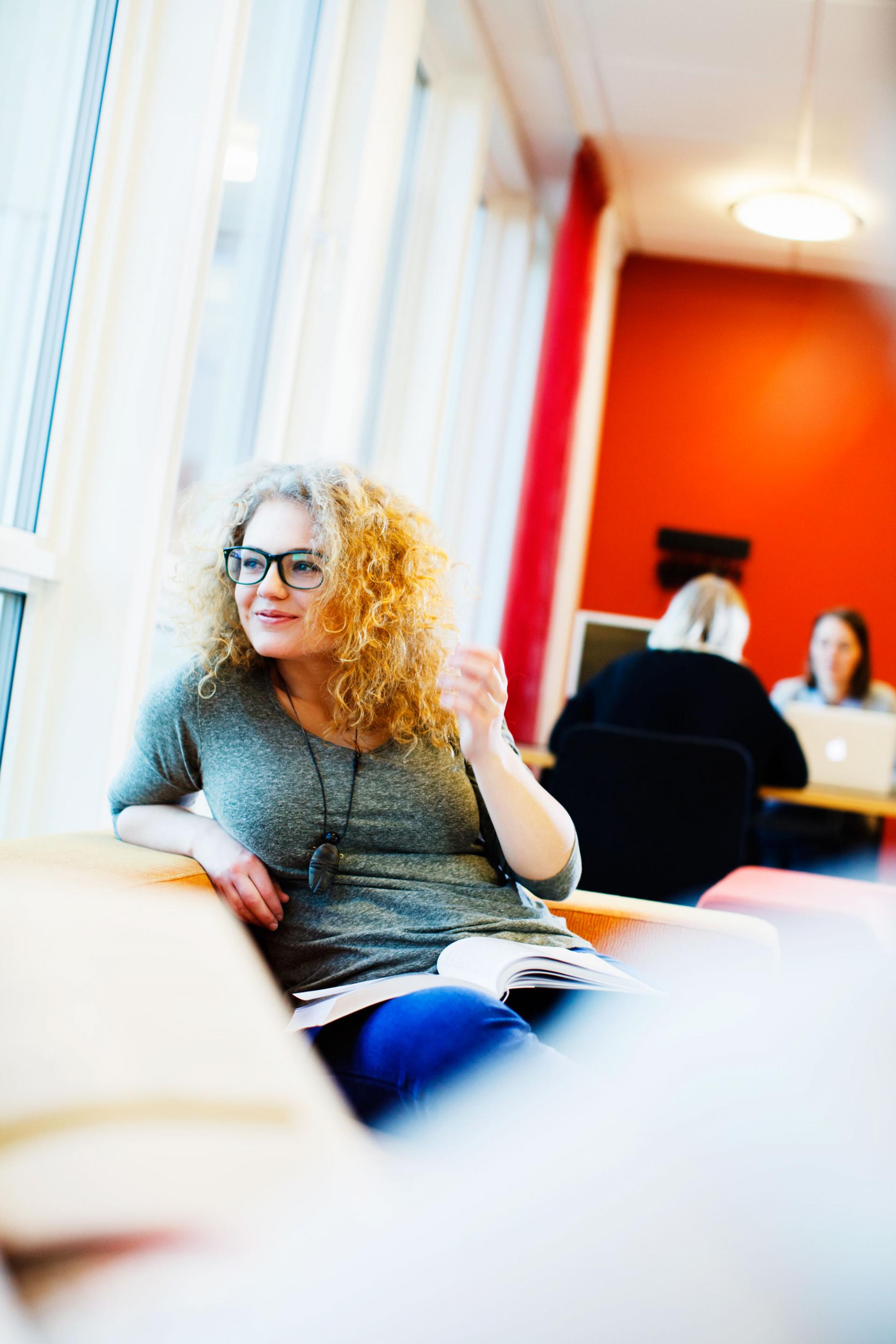 Study programme
An increasing number of work places in industry and public administration use project-based work forms. This one-year Master's degree programme will give you the necessary skills and background knowledge to direct and supervise such projects. You will have the opportunity to study for professional life while at the same time acquiring a broad academic qualification at an advanced level.


Programme opportunities
This is a part-time distance programme offered at the start of every spring term. Lectures are screened and students communicate with each other and instructors via the Internet. Once or twice a term, on-campus meetings are offered.






Education level:
Master's level
Prerequisites
Upper Secondary Swedish course 3 or B or Swedish as a Second Language course 3 or B and
English course 6 or A or equivalent and
Degree of Bachelor's degree, Degree of Bachelor's degree in fine arts, professional or vocational qualification of at least 180 credits or a corresponding qualification from abroad.
While studying
Education
The study programme aims to educate students in the application of the science of project management in industry and in public administration. The basic courses are: Project Management (15 ECTS credits), Business Oriented Project Steering (7.5 ECTS credits) and Project Management - Leadership (7.5 ECTS credits). The advanced level courses are: Scientific Theory and Research in Project Environments (7.5 ECTS credits), The Project Manager in Different Branches of Industry (7.5 ECTS credits), and a Degree Project (15 ECTS credits).

This study programme is interdisciplinary: it comprises theories and course components from a wide range of fields, including informatics, computer science, economics, work science, psychology, pedagogy, and media and communication science.




Form of Instruction
Part-time study involves a part-time workload. The number of scheduled instruction varies and many courses include seminars and projects. Students are required to participate actively in the courses and to study individually.


Examination
There are no set examination periods, and generally no final exam at the end of a semester, an academic year, or a complete study programme. Examination usually takes place at the end of each course, module, or unit.


Professional Contact
Throughout the programme students will meet guest lecturers from commerce and industry and all teachers have a solid background from the private and public sectors.


Course of study
Elective course: Students are free to choose among certain alternative courses, often depending on their choice of specialisation.
Optional course: Students are free to choose any course offered at Karlstad University or at other universities. Courses listed are examples of recommended or frequently chosen courses for a specific programme.
Läsårs- och programvärderingar
Start semester Spring 2015
Start semester Autumn 2015
Start semester Spring 2016
Start semester Autumn 2016
Future prospects
Employment Market
A growing number of employers in industry and public administration are looking to hire qualified project managers. Job advertisements often request project leaders specifically, and relevant experience and knowledge of projects and project management are sought-after qualifications. Graduates from this Master's degree programme in Project Management will be able to apply and adapt the more general knowledge and skills that they have acquired as they work with various types of projects.
Degree
A degree of Master of Science in Project Management (60 ECTS credits) will be awarded on the completion of the programme, provided that graduates have a previous degree comprising at least 180 ECTS credits. For examination and assessment regulations, see under the heading "Learning outcomes" in the programme study plan.
Further Studies
Studies at the advanced level make you eligible for doctoral studies in, for instance, Information Systems. The subject in which your doctor's degree will be awarded will depend on your previous studies. You also need to meet the prerequisites for doctoral studies of the subject chosen.
Alumni
Name: Christel Nilsson
Current location: Karlstad
Graduation year: 1997
Degree: Systems Science Bachelor
and incomplete Project Management Master (Degree project missing)
Current work: Projector Manager at Tieto.
Previous work: I have also worked as a tax collector and team leader at the tax departmen, as an accountant and as a team leader at Telia for ten years. Before that, my first job was as a cleaner, then I worked in the home care services, in a shoestore and as a waitress/cloakroom attentant for a number of years.
Comments on the degree programme: During my five years at Ericsson I mostly worked as a project manager and this programme gave me an opportunity to relate my practical workplace experience in general and project management in particular to theory. It meant a lot to my personal development to study and meet all the different people connected to the programme (students, instructors, lecturers) and exchange ideas and experiences on project leadership, personality tests, and get useful tools for my leadership, for instance, how to manage difficult conversations.
Name: Beatrice Högå
Current location: Stockholm and Karlstad
Graduation year: 2007 and 2008
Degree: Master in Political Science and Master of Project Management
Current work: President of the Swedish National Union of Students
E-mail: beatrice.hoga@live.se
Comments on the degree programme: The master programme in project management provided many tools of great use to me in my present job, It was an amazingly stimulating programme. I found out about myself and how I function in a group as well as acquired basic knowledge of project management. Also, because many of teachers had worked outside the university before, the training was job-oriented in a way that would have been impossible otherwise. The programme involves many varied components which are linked in a good way and it is an extremely rewarding year irrespective of previous studies.