Brittany Evans, postdoc at the Centre for research on child and adolescent mental health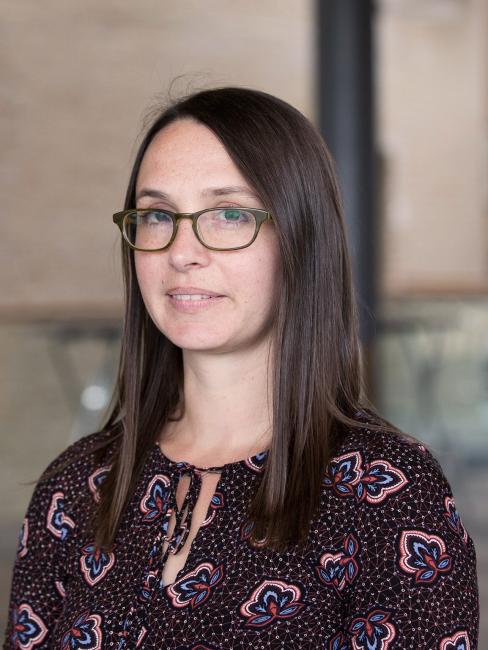 How long have you worked at Karlstad University?
"I started working here in June 2017 and I really enjoy being here. I previously worked at Radboud University in the Netherlands."
What do you think makes Karlstad University an attractive employer?
"Personally, I like the surroundings of Värmland in Sweden. I like the nature in this area. I like the lifestyle here but I think this pertains to Sweden as a whole, partially because of the work-life balance. The terms of employment are good and although the university is rather small, there are good resources in terms of research capacity and financing. The university is not very international itself, but many researchers here are well-connected internationally. I don't feel isolated as a researcher here at all. There are also many different seminars and the university offers Swedish lessons, something that I appreciate."
What is working as a postdoc at Karlstad University like?
"In this particular project I get to work with data which have already been collected and this is very nice, because I could begin immediately with different projects. I also like that we work together as a team in my department. We look at the results and interpret the data together as a team."
Do you feel that you have the possibility to control and influence your own work situation?
"I feel that I have a large degree of control and influence in how I work. I don't control everything, as this is a team-based project. I feel that I have enough freedom to be satisfied. My ideas about what we should do in different situations are carefully considered and I also have control over my working hours. In general, we discuss everything from the idea of a study to the final publication as a team."
What is the best part of your job?
"I enjoy the whole process of executing a study. I enjoy writing the publication or report, but also the analysis and interpretation of the results and everything in between. I enjoy thinking about specific research questions and how to answer them. Each of the different stages of this process is very rewarding. The natural setting here is also very nice; it is easy to take short walks in the forest because it is right behind the university. Something else I appreciate are the different international and national conferences you can participate in when working here."
How would you describe Karlstad University to someone who doesn't work here?
"I'd describe the work environment as a rather small university in a beautiful location with good connections, international and national. There are many good researchers here and good opportunities for expansion and development. Everyone speaks English, which is helpful for someone with a foreign background, and the university feels very contemporary. I am also encouraged to learn Swedish, and I have the opportunity to do so, because the university provides the tools needed for integration."
Is working at Karlstad University what you expected when you applied for the job?
"This is more or less what I expected, and it is similar to other postdoc positions, except that we do more teamwork here. The works feels a bit slower than in the Netherlands, but this is a positive aspect. Things are done with more consideration here and nothing is rushed. Quality is prioritised above quantity, and I think this is a great advantage."