Zoom
Zoom is the university's web conferencing tool. As a student you have the opportunity to invite to meetings.
Zoom is a stable, easy-to-use system for distance meetings and is the tool that Karlstad University uses in teaching. Tools can also be used to advantage in contact with your fellow students.
For best results, you should download the client to your computer and log in with SSO, which also gives you the advantage that you can have your own meetings longer than 40 minutes.
Download client for Zoom here: https://zoom.kau.se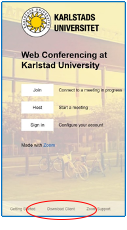 You can also download and use the app for your smartphone or tablet.
If you do not have the option to install something, you can join the Google Chrome browser as a last resort.
Technical requirements:
At least 4 GB of RAM
Dual Core 2Ghz or more (i3 / i5 / i7 or equivalent AMD)
For detailed technical information and suggestions on equipment etc., visit https://support.zoom.us/hc/en-us/articles/201362023-System-Requirements-for-PC-Mac-and-Linux
Once you have downloaded the client and started it, select Sign In.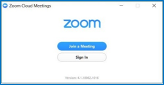 Choose to login with SSO. This is very important, cause otherwise you don´t get the benefits that comes with the license you get when signed in.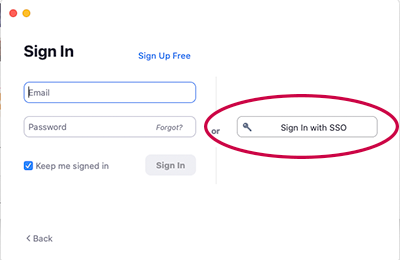 The first time you log in, you should also choose which instance to log in to. Here you should write "kau-se".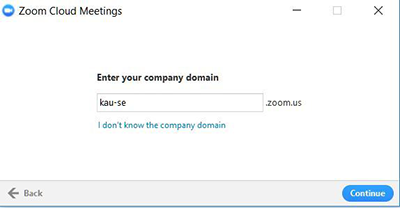 Log in with your KauID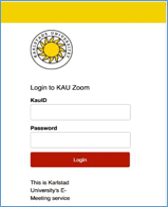 Once you have started the client, you can choose "Join" to attend someone's meeting, or "New Meeting" to host a meeting yourself.