Anne Lindblom
Senior lecturer in Special Education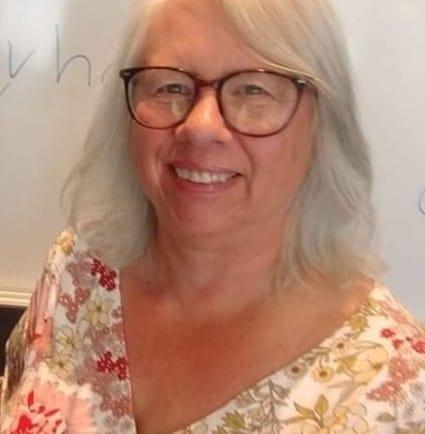 Research
My PhD research was about the meaning of music for First Nations children in B.C Canada diagnosed with autism spectrum disorders. Unique access to the field has been made possible through my stepmother and paternal sisters who are Carrier of the Lake Babine Band. Interviews, field studies, observations and video recordings are included in the material. I defended  my dissertation in April 2017 and it consists of four articles. The title of my thesis is: Stepping out of the shadows of colonialism to the beat of the drum. The meaning of music for five First Nations children with autism in British Columbia, Canada.
In a project about student teacher's attitudes and perceptions about teaching pupils diagnosed with autism, I have engaged researchers and PhD students from Karlstad; Joensuu, Finland; and Canterbury, England. A pilot has been conducted in Canterbury and the coming academic year we plan to conduct the first part of the study which consists of a questionairre.
Collaboration
I lead an international project on student teachers attitudes towards and perceptions of the inclusion of pupils with autism in the mainstream classroom. Two researchers from Finland, two from England and one from Sweden are a part of my team.
I was recently appointed honorary research fellow at the College of Indigeous Futures, Arts and Society at the Charles Darwin University, Australia.
https://www.cdu.edu.au/northern-institute/our-teams/anne-lindblom
Bio
At the age of 11 months, my parents and I moved from Sweden to Vancouver, Canada. I grew up there and went to schools in Vancouver, Burnaby and Coquitlam. A few years after my parent's divorce, my mother took me and my two younger sisters back to Sweden. I was 14 years old and did not speak any Swedish. My first vocation was hairdressing and I had my own beauty parlour for a few years. After that I did various jobs such as hospital cleaning, temporary music teaching and reporting for a local newspaper, Nya Wermlands-Tidningen. While doing an interview, I found out about Functionally Oriented Musictherapy, which turned out to be my first academic degree. Music and English teacher from grades 4-9 and a graduate diploma in Special Needs Education followed along with various university courses. Before becoming a lecturer in Music and Special Education at Karlstad University, Sweden, I worked in a remedial group for almost ten years. Working with children diagnosed with, for example,autism, ADHD and Tourettes syndrom, I worked with music therapy but also teaching the pupils to play rockband instruments and sing. This is where I got interested in doing research on music and autism. The interest in First Nations comes from experience and knowledge  from witnessing, but also hearing stories about stimatization and marginalization of First Nations, as individuals and Nations,  in BC, Canada. Since September 2011 I am a PhD student at the University of Eastern Finland in Psychology and plan to be finished in 2016.
Other
I am an elected teacher represenative at the teacher education board at Karlstad University.