INNOVATION OFFICE FYRKLÖVERN
Fyrklövern is one of 12 innovation offices created by the Swedish government with the aim of initiating, stimulating, and supporting the utilisation of research at Swedish universities. The innovation offices are valuable forums for boundary-crossing exchange, focusing on innovation and growth issues.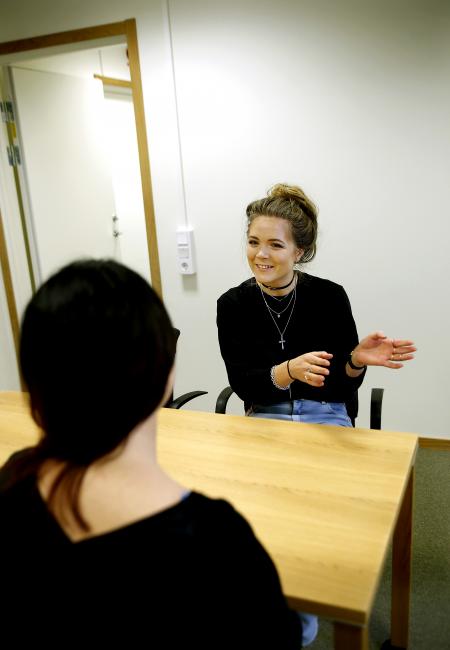 Fyrklövern is composed of four equal partners: Karlstad University, Linnaeus University, Mid Sweden University, and Örebro University. It is a network-based partnership in which innovation support is developed jointly, and often at a distance, with flexible tools and methods.
The aim of Fyrklövern is to increase the flow of ideas from research to wider society. The innovation office supports new research from the formulation stage to the start of a new company, and the development of new research, education, and licensing. It has well-established relationships with actors in both regional and national innovation systems. Fyrklövern works to change attitudes; to inspire, educate, and disseminate knowledge in all subject areas.
GOALS
Fyrklövern seeks to increase and assure the quality of research utilisation. This involves the creation of more patents, licences, and new businesses, as well as the development of existing companies. Thus Fyrklövern contributes to the development of more business-like universities and improved innovation efficiency nationally. Fyrklövern has three overarching goals:
to contribute to national growth by establishing co-operation between the four universities as well as between the four regions linked to Fyrklövern. Co-operation will be based on the universities' regionally-established partnerships, and will be developed by means of joint initiatives and projects;
 
to increase the number of innovations coming from research environments at Swedish universities by stimulating and providing professional support to researchers in the utilisation/commercialisation process;
 
to have a leading role nationally in respect to service innovation support.
LICENSBANKEN.SE
Fyrklövern also runs the website licensbanken.se, which functions as a link between academia and wider society. Licensable research results from the four universities are presented to potential non-academic partners via the website. These are new innovations from researchers who require a collaborator in industry or wider society to enable production or implementation of their ideas.