Media and communication: Digital Media and Analysis
Get an in-depth understanding of our digital world.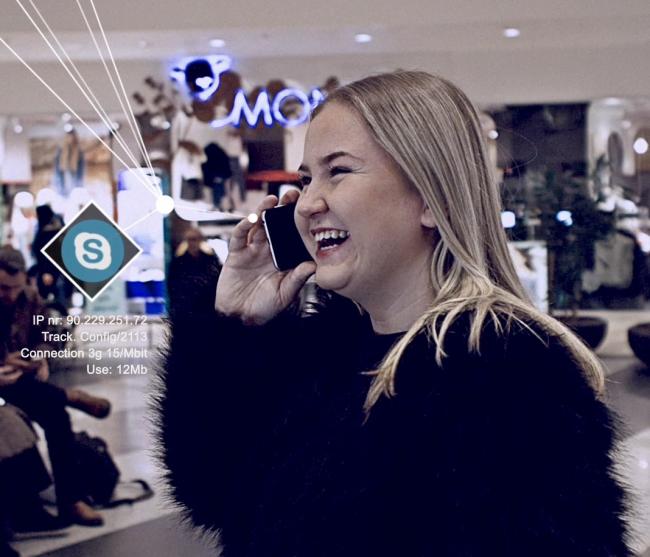 Learn to:
- analyse how new communication patterns emerge among likes, retweets and comments.
- use analytical tools to examine the flows of data around social media platforms.
- master advanced methods such as text mining, link analysis, social network analysis and online ethnography.
The programme involves hands-on training reaching from Application Programming Interfaces to data visualisation. The curriculum is unique in Sweden and is at the forefront of similar developments internationally. The bulk of the courses are taught in English, giving you a competitive edge in applying for jobs.
A growing job market
Many employers are presently looking for analysts who master their tools of analysis, but also can see the complete picture of the analytical process – people who can implement and lead analyses with precision and are capable of putting the results into a wider context. The ability to think beyond short-term goals and to develop creative and in-depth means of approaching analytical problems is becoming more and more relevant. A number of companies and organisation are involved in the programme, contributing real-world data material and research questions. Professional contacts are also established via frequent guest lectures with experts from different fields.
Three exciting years
The degree programme has a joint first semester with our other two tracks – Information & PR and Visual Communication and Design – where you'll be introduced to the basics of media and communication studies. Proceeding to the track's specific courses, you discuss current research and theory in the field of digital media studies: How have perspectives on media audiences shifted in light of social media's development? What are the social consequences of Big Data? Whose algorithms are influencing our news and music consumption habits? These discussions prepare you for the core of the programme where you'll work with real cases in order to learn to master advanced methods in data analysis.
You get a solid introduction into both established and new tools and will be able to experiment with a range of different methods. You'll get a better understanding of the technical infrastructure of digital media and you'll learn how to access data from different platforms. But different from purely technical programmes, we continue working with the difficult questions: What are the economical conditions of data analysis? Where do power relations and ethical questions enter the picture? When does legitimate data collection turn into surveillance? What are the risks for a beautiful data visualisation to turn into a means of manipulation? It's your ability to reflect on these issues that sets you apart as an analyst.
Towards the end of the programme, you'll work on larger projects where both your practical and theoretical skills will be involved. This will also strengthen your problem-solving, project management and conceptual skills. Elective courses give you the opportunity to profile your degree with complementary courses in other subject areas, internship-based courses or study abroad at one of our partner universities.