Language café
Do you like to talk to people from all over the world? And at the same time improve your Swedish in a relaxed atmosphere? Then the language cafe is for you!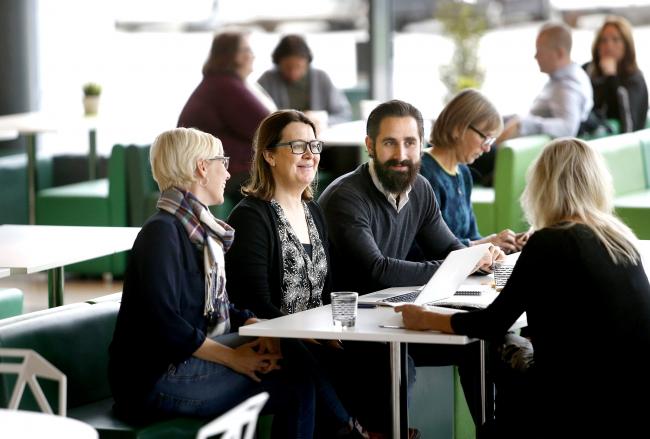 The Language Café is aimed for anyone who wants to improve there spoken Swedish, but also for those who speak fluent Swedish and like to talk to others. The language café is for everyone. It may be university employees, students or others who want to train their Swedish through everyday talks. The idea of the language café is to meet all cultures, backgrounds, ethnicities and religions.
You need to be able to speak and understand some Swedish to participate.
The library offers coffee and tea, no notification required.
When: Tuesdays at 16.00-18.00
Where: The learning lab at the university library
Warmly welcome and hope to see you!