Karlstad University Library's service during the outbreak of covid-19
On this page you will find information regarding the library's service during the outbreak of covid-19.
The University Library is open to a limited extent for loans, returns and individual studies. Be sure to keep your distance, please do not move chairs or other furniture in the library. We remind you of the importance of only visiting us if you feel completely healthy.
Many of our resources can be accessed from home and we are happy to help you. Do not hesitate to contact us if you have any questions!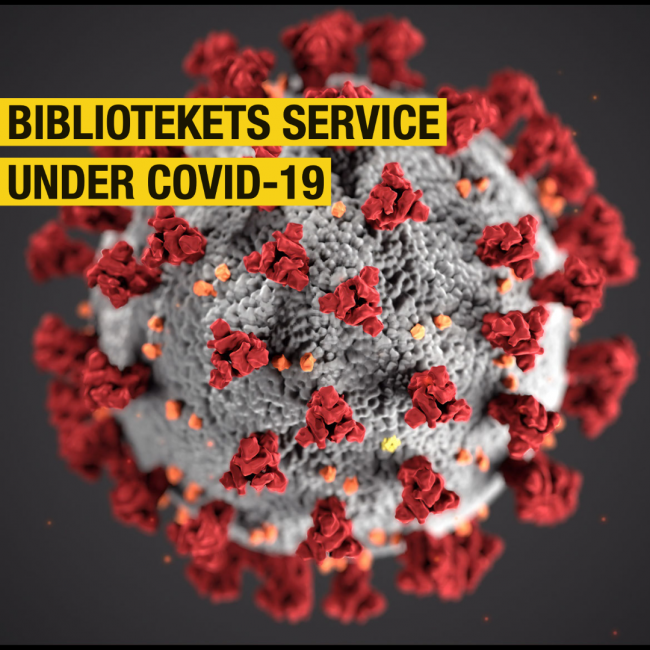 Autumn semester 2021
In the beginning of the autumn semester 2021, the library will gradually return to normal service levels.
Extended opening hours (longer opening hours weekdays and open Saturday-Sunday)
Staffed information desk plan 2
The small group rooms will be available
 
Library opening hours
See our page on library opening hours.
Study seats and study rooms
The library can to a limited extent also be used as a study place. The study rooms are not bookable. A few study rooms with space for one to two persons are available.
Reservations & loans
Reserved books are picked up on the 2nd floor. It is not possible to reserve books that are on the shelf.
You can borrow books yourself in the lending machines, when you do this the items will no longer be alarmed.
If you can not come to the library we will send the book to your home address if you live outsida Karlstad and Hammarö. In that case, contact bibdisk@kau.se, and the book will then be sent the next working day. You are responsible for returning the book back on time, the postal address can be found further down on this page.
To borrow course reference books, you must still come to the University library to pick them up, and they must be returned no later than 00AM the same day.

You can log in to My loans to see the return date. Your loans are automatically renewed as long as no one else reserves the book, until the maximum number of renewals has been made. After this, the book must be returned.
Returns
You are responsible for ensuring that the book returns to the library in time.
The library's return box is located outdoors at the main entrance. You can return books even when the library is closed.
If you return the book by post, send it to our postal address:
Karlstad University Library
651 87 Karlstad
 
Do you need to print, scan or copy?
You can use the library printers during our opening hours.
Printers / Copiers and the Copyshop are running as usual on campus for those who need prints or copies. Please note that you need a Kau card to enter the university's premises.
You can contact the print shop with questions: tryckeriet@kau.se
Tutoring via Zoom
If you are in need of tutoring regarding information searches, academic writing etc, we are happy to book personal meetings via Zoom. This is most easily booked via chat or email.
Use the library from home
As a student and staff, you also have access to our e-resources from home. Many suppliers have also opened up access to their resources.
 
The library's teaching of information retrieval, referencing and academic writing
If you have a booked teaching or workshop, these will take place in Zoom.
You will find a lot of information about searching and reviewing information, writing references and writing academic texts on our website. You can also take part in the content of the library's courses "Academic Information Competence" and "Writing Guide" or get tips on valuable subject resources in our Subject Guides.

Longer waiting times
You may have to wait longer to get books that you ordered and need in your studies or work. Please contact us if you have any questions about this.

Many libraries in Sweden and the rest of the world have closed or have reduced opening hours during a period. This will also affect our service to you.
Contact:
Email: bibdisk@kau.se
Phone: 054-700 10 92
Chat: accessed from the library's homepage
Writing Tutors:
Library Ingesund:

Email: biblioteket.mhi@kau.se

Karin Engström
0570-38508

Anna-Karin Skansen
0570-38509
You can find the latest recommendations from Karlstad university to students and staff at Kau here: