Alumni portrait: Sofie Skoog
Sofie Skoog is 27 years old and has recently completed her education at Karlstad University. She has studied health and wellness as well as the Real Estate Management programme. She is now an alumna of the Elite Sports University and focuses entirely on her high jump career.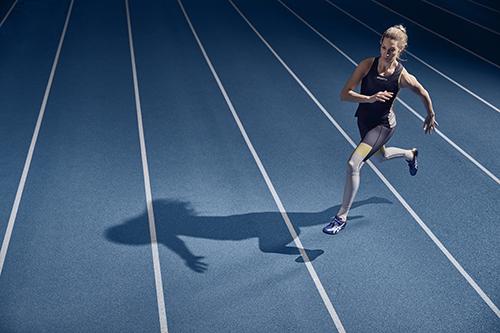 Watch the film about Sofie

 

Fakta om Sofie
Sofie set a personal record (1.92 metres) when she won the gold in the 2015 Swedish Championships, which qualified her for the 2015 World Championships in track and field. In the World Championships, however, she was excluded in the qualifying round after jumping 1.89 metres (1.92 metres would have been enough to reach the finals). At the 2016 indoor World Championships in Portland, Oregon, Skoog placed fifth after jumping 1.93 metres, which was one centimetre beneath her indoor personal record, set when she jumped 1.94 metres in a competition in Växjö in February 2016. At the European Championships in Amsterdam in July 2016, she placed ninth after jumping 1.89 metres. In the 2016 Olympics, she set a personal record outdoors when jumping 1.94 metres, which was the qualifying minimum to reach the finals. In the finals, she jumped 1.93 metres and finished seventh place. Sofie competes for IF Göta and her coach is Stefan Holm, also an alumnus of the Elite Sports University.

Alumni

The alumni network enables former students to keep in touch with the university and their former fellow students. The word alumnus/alumnaderives from the Latin work alumins, which means disciple or pupil. Today, the word is used to denote a former student at a certain university or university college. The alumni network connects former and current students and members of staff at the university. We may be valuable to each other in all kinds of situations – and many years ahead.