RiskLab
We have a strong ambition that research, education and collaboration should contribute to a safer and more sustainable society on all levels, in Sweden and internationally. RiskLab enables communication and visualisation of our research questions in approachable and entertaining ways.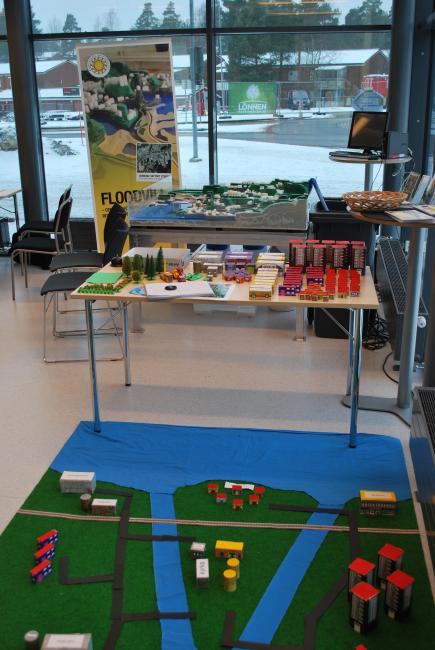 In RiskLab we adhere to the power of creative meetings as means of learning and problem solving. Through flexible ways of learning participants are encouraged to get involved and take part to increase awareness, create new ideas or test new ways of working together. RiskLab is an adaptable environment for learning where we welcome different groups, from school and univietsity to societal actors from Sweden and internationally. Many of our tools have been developed to bring awareness about climate related risks but also enables a widening of topics where participants are encouraged to discuss overarching issues such as societal safety, planning and sustainable development.
In RiskLab visitors are encouraged and challenged to be an active part and to use as many senses as possible. RiskLab invites to take part, stimulates creativity and collaboration, wakes interest and curiosity and creates engagement and lust for learning more about our questions. That is what we hope you get after a visit in RiskLab.