Information related to corona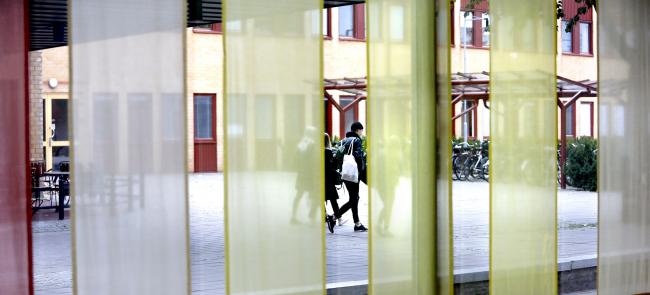 Information updated September 30, 2020.
BE CONSISTENT, PERSISTENT AND KEEP YOUR DISTANCE
These are special times but we want to give our students a nice and safe welcome to Karlstad University.
It is important that we all continue to take responsibility and keep our distance to reduce the risk of infection.
Arrive in good time for lectures, seminars and exams – this way we can avoid crowding.
Choose the shortest way, preferably outside rather than inside the building if possible.
Only visit campus when necessary. This will leave room for others.
There are staff and guards on site who can help you find the easiest way around campus.
We have removed seats in the lecture halls and placed markings on the floor to make it easier to keep the recommended distance.
Karlstad University offers studies on campus and remotely. Students on campus-based programmes who begin their studies in the autumn term 2020 are prioritised for on-site teaching at the university.
You will find information on what applies to your courses in Canvas – your learning management platform.
Karlstad University follows recommendations that, among other things, require that groups must not be too large and that the recommended distance can be kept. We continuously monitor the situation and follow information and recommendations from the Public Health Agency, the Government and Region Värmland. The recommendations apply until further notice.
Stay at home if you have cold-like symptoms such as a cough or a fever, even if they are mild symptoms
Wash your hands carefully
Avoid large social gatherings
Testing for covid-19
Region Värmland offers self-sampling for covid-19.
What should I do as a student if I receive a positive Covid-19 test result?
Your test result will include information on how it should be interpreted.  It should also say where you can turn for more information. You are obliged to follow the instructions you receive since Covid-19 is covered by the Communicable Disease Act.
Students who are feeling anxious and need someone to talk to are welcome to contact the Student Health Services.
Cycling, walking or taking a bus
Karlstadsbuss runs line 1 every 10 minutes between the city center and campus and in addition to line 1, there are also lines 2 and 3 and Värmlandstrafik's regional bus lines. If you have to travel by public transport, we recommend that you choose earlier or later departures to avoid congestion and rush hour traffic.
If you can, feel free to choose to cycle or walk instead of taking the bus.