Information related to corona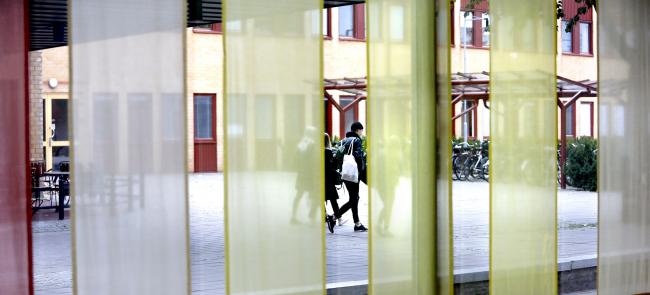 Gradual return to campus activities in the autumn of 2021
Education, research and other activities will gradually return to campus activities during the autumn of 2021. Beginning on November 8, Karlstad University will return to normal activities, provided the situation allows for this.
This means that teaching, examinations, and laboratory experiments should primarily be executed on campus at Karlstad University for all student groups who have not been admitted to a distance course or programme, in accordance with decisions for each course and programme instance. However, any new recommendations and restrictions that are issued by the Public Health Agency and Region Värmland must be considered.
This applies after August 30, 2021
As a general rule, distance teaching and examination will continue in parts of the autumn semester of 2021. However, some exceptions can be made to facilitate the gradual return to campus. 
Until September 30th 2021 staff shall only work on Karlstad University's campus in Karlstad and at the Ingesund School of Music in Arvika when it is necessary for the University's operations. The immediate head decides who should work on site, taking account of the needs of the University, the Public Health Agency's general guidelines, and the University's health and safety obligations.Report if you have been exposed to the coronavirus
If you are exposed to the coronavirus in connection with your studies, a serious incident report must be filed with the Swedish Work Environment Authority, even if you are not infected or develop any symptoms.
Possible exposure scenarios include studying or having studied in close proximity to a fellow student who is confirmed or suspected to have Covid-19. Contact the University's chief security officer, Jan Gambring, at 070-201 05 69 and describe the situation. The chief security officer will then file a report with the Swedish Work Environment Authority and the Social Insurance Agency (Försäkringskassan).
University entrance
University library opening hours, campus Karlstad
Lectures and examinations on campus 
Starting November 16, 2020, all examinations are to be held online except for those that require a campus presence. 
In cases where the examination will be held on campus, these are the measures we have taken to ensure safety
Hand disinfectant will be available
Plastic partitions have been put up where deemed necessary
Furniture have been spread out to maintain safe distance
At least 30 minutes of airing time between examination sessions
Safety information readily available at all examinations venues
If you show cold symtoms, you are required to stay at home, even if you have an exam. If your examiner has decided that an on-campus exam cannot be substituted for another form of exam, you will be required to retake the exam at a later date.
General Recommendations
Karlstad University follows recommendations that, among other things, require that groups must not be too large and that the recommended distance can be kept. We continuously monitor the situation and follow information and recommendations from the Public Health Agency, the Government and Region Värmland. The recommendations apply until further notice.
Stay at home if you have cold-like symptoms such as a cough or a fever, even if they are mild symptoms
Wash your hands carefully
Avoid large social gatherings
Vaccination and testing for covid-19
Vaccination
All Swedish students can get vaccinated in Värmland. This also applies to those from outside Värmland,  contact Region Värmland on telephone 010-831 80 70, to book an appointment for vaccination. You can get your second dose of vaccine in Värmland, even if you have already had your first dose in your home region. This also applies to residents from outside Sweden, I e exchange students, free movers and guest lecturers.
More information on testing for covid-19 can be found at 1177.se.
Students who are feeling anxious and need someone to talk to are welcome to contact the Student Health Services.
Cycling, walking or taking a bus
Karlstadsbuss runs line 1 every 10 minutes between the city center and campus and in addition to line 1, there are also lines 2 and 3 and Värmlandstrafik's regional bus lines. If you have to travel by public transport, we recommend that you choose earlier or later departures to avoid congestion and rush hour traffic.
If you can, feel free to choose to cycle or walk instead of taking the bus.