Information from Karlstad University regarding corona
Karlstad University keeps a close eye on the situation and follows official information and recommendations from the Swedish government, The Public health agency of Sweden and Region Värmland.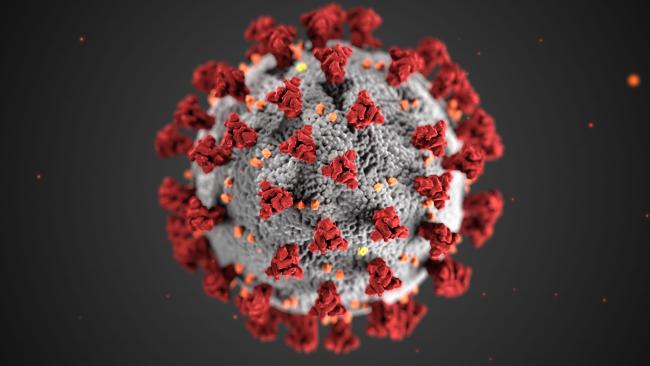 Photo credit
CDC/ Alissa Eckert, MS; Dan Higgins, MAMS
Updated information is highlighted at each paragraph / question with date and time.
Starting 18 March 2020, all education at Karlstad University is provided as distance education. Students get information through Canvas and the course coordinator. Written exams (at the University) are replaced with other examination formats that do not require students to be physically present at Karlstad University.
Members of staff may be able to work from home, after approval from their immediate supervisor.
The Public Health Agency of Sweden advises people who have symptoms of respiratory tract infection, no matter how mild, to limit their social contacts both at work and in their private lives in order not to infect others. Karlstad University advises students and staff to follow the recommendations of the Public Health Agency.
Universities may open campuses (June 1 12:45)
The Public Health Authority and the Government announced on May 29 that the universities are allowed to teach on campus from June 15, 2020. This means that summer courses and autumn teaching can be conducted on site again on campus, with restrictions based on recommendations from the Public Health Authority. The message means that the university can return to more of its regular activities but that parts of the teaching may still need to be done remotely.
The university's crisis management team is quickly investigating what the new message means for our students and staff. Further clarifications and decisions regarding what applies from June 15, 2020 for Karlstad University will be published on this page on an ongoing basis.
For the time being, Karlstad University still conducts all teaching via distance education.
Symptoms of illness
If you have symptoms of respiratory tract infection, such as a cough and a fever, no matter how mild the symptoms are, it is important that you stay at home and limit social contacts which involve a risk of infection.
If you need medical advice, contact 1177 Vårdguiden. If you have questions about the new coronavirus and the disease Covid-19, call the national information line 113 13 or find information at 1177.se.
Staff who are unwell report sick as usual.
Opening hours
Can I study on campus?
Yes, the premises are open during the day from 08.00-16.00. However, a Kau card is required to enter. In the evenings and on weekends, the campus is completely closed. The library is closed as a study site.
Are the cafes open?
No. Elvan and Vänern are closed. Gläntan is closed but has moved to Solsta Inn. Café Selma is currently open.
MEETINGS, CONFERENCES AND VISITS (March 27 14:15)
The Swedish government has decided to ban certain public gatherings and public events with more than 50 participants. This is done in order to limit the spread of the coronavirus. The decision means that from March 27, public meetings and events with 50 participants or more can be suspended or dissolved by the Police. This means that all events at Karlstad University with more than 50 participants will be cancelled. We urge all staff and students arranging large (more than 50 participants) to inform participants about the cancellation at least 10 days ahead of the event.
At this moment, we cannot say how long this restriction will last. When planning events or conferences, include alternatives or in the event of cancellation in your planning.
All meetings in the workplace are to be carried out in Zoom or another distance communication plattform.
Given the situation, information can quickly change and the University strongly recommend staff and students to consider alternatives to physical meetings. Given the state of rapidly changing conditions, the University recommends that all meeting organizers consider alternatives to physical meetings. The digital meeting tool Zoom has increased capacity and can replace physical meetings.
Virtual meetings
Since the situation may change rapidly, consider alternatives to work-related travel. Instead of a scheduled trip, a virtual meeting can be an alternative.
AVOID INFECTION AND INFECTING OTHERS
How to avoid infection and infecting others:
Wash your hands often and carefully with soap and hot water before meals, before handling food, and after using the bathroom. If you cannot wash your hands, using hand sanitiser is a possibility. How to wash your hands properly.
Avoid touching your face unless you have just washed your hands.
When coughing or sneezing, do so into the bend of your arm or a tissue.
If you are ill, stay at home.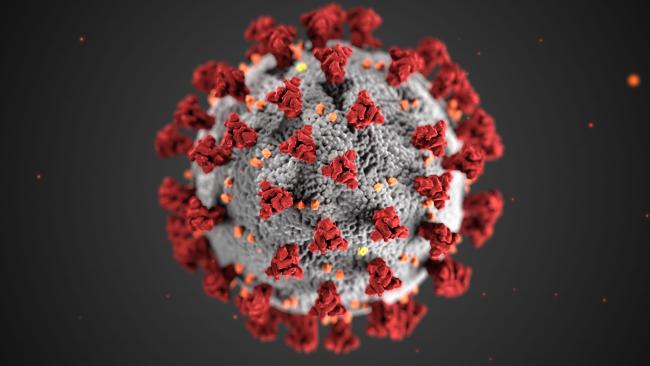 Photo credit
CDC/ Alissa Eckert, MS; Dan Higgins, MAMS